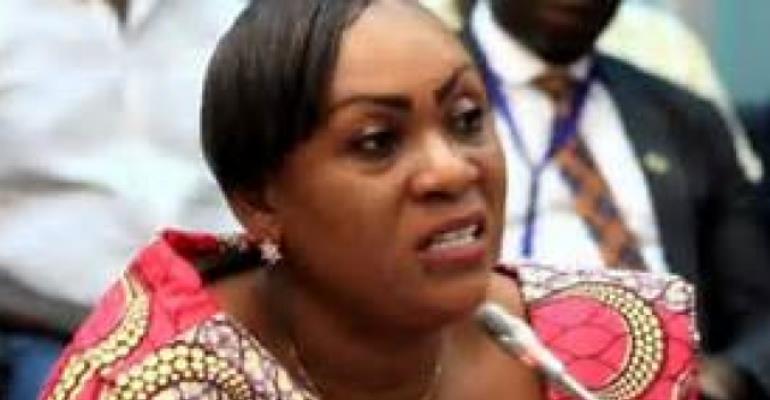 Ms Mavis Hawa Koomson, Minister for Special Development Initiatives, has stated that Government was impacting lives under the Infrastructure for Poverty Eradication Programme (IPEP) to improve livelihoods across the country.
She said under the audacious IPEP policy initiative, the President was delivering on his promise to re-orient the national capital expenditure, to place focus on local constituency-specific needs to properly decentralise development.
Through the initiative, the government had resolved to reallocate the equivalent of $275 million to provide infrastructural development in rural and deprived communities.
Speaking at separate durbars at Komenda and Apam, Ms Koomson refuted the allegation that the policy will not be implemented as pledged during the electioneering campaigns in 2016.
"Contrary to claims that the policy was a political gimmick just to win votes, I can tell you on authority that it is working in every district in Ghana.
"For accountability purposes, the Ministry has decided to use the funds to support major infrastructural development in the constituencies," she explained.
She said ongoing projects included the building of warehouses, mechanized water systems with solar powered panels, sanitation facilities, dams, roads, schools, telecommunication and toilet facilities among others.
Touching on some specifics, she announced that the government was working to provide 2000 mechanized water and water-closet systems in 275 constituencies across the country.
Under sanitation, more than 1,000 institutional water closet toilet systems with solar power mechanized borehole had been installed.
In the Komenda-Edina-Eguafo-Abrem (KEEA) Municipality, the Komenda College of Education, and communities such as Breman, Adehye, Dominasi, Esianso, Nkoatoado, Nkanfo, Elmina-Techiman, Elmina-Maanu have benefited.
Under the "One Village, One Dam" more than 570 dams in the three regions of the North were under construction to promote all year round farming.
Additionally, on the Warehouse project, she announced that work had begun on the construction of 1000 metric-tons re-fabricated warehouses across the country and called for support from all.
GNA
By Isaac Arkoh, GNA