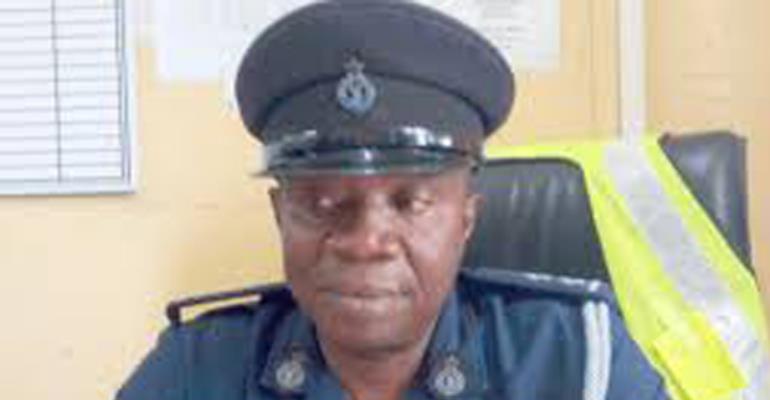 FOLLOWING RECENT invasion of armed robbery incidents in the Tema Metropolis of the Greater Accra Region, the Tema Regional Police Command has re-strategized its security situation to foil any possible criminal act.
The Command has launched a special operation to clamp down on the robbers who want to turn the industrial city into a safe haven.
The Tema Regional Commander, Deputy Commissioner of Police (DCOP), Mr. Edward Johnson Akrofi-Oyirifi, has directed all district commanders to intensify both day and night patrols in their respective districts.
He further tasked all senior officers to effectively monitor and supervise all patrol teams and checkpoints within the metropolis.
Additionally, the regional operations have deployed day-motorbike patrols at vantage positions to curb robberies in the communities.
Since last Thursday, some four entities in the metropolis have experienced some robbery incidents.
The robbers attacked and robbed Top Up Pharmacy at Community Four, Kaysen Gas Filling Station and Community 8 Shell Filling Station.
Prior to that, there was a serious robbery attack on the wife of a former Member of Parliament. The robbers made away with unspecified amount of monies and products as well as electrical gadgets.
Responding to the incidents, Deputy Superintendent of Police (DSP) Joseph Benefo Darkwah, Public Relation Officer (PRO) of the Tema Regional Command, said his outfit was tracking a Pontiac Vibe Vehicle with registration number GN 3731, which was used in a robbery incident at Kaysen Gas Filling Station on October 29, 2018, at Community Two.
According to him, the Command had intensified its vehicular and foot patrols in the metropolis to clamp down on a robbery syndicate which had stepped up its robbery activities within the metropolis during the past week.
The PRO said the Command had advised the general public to report all suspicious characters within their communities to the police for further action.
He said his Command, in collaboration with the other security agencies, was putting in place measures to make sure people in the Tema Metropolis go about their businesses without any hindrance.
He urged the general public to call the police emergency numbers for prompt assistance-191, 18555, and 0542719093.