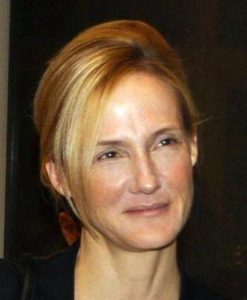 It is unquestionably clear that Social media continue to serve as the world's most patronized and preferred destination for networking, trending news, digital marketing and easy communications and exchange of ideas among people.
It has in recent years served as assemblage of communities with people expressing varied opinions on current affairs and political issues in their polity or anything that goes on around the world that affects them positively or negatively.
As a result of the fast growing numbers of people in cyberspace, who participate in one online activity or the other, Social Media giant Facebook, is seeking to address numerous concerns on the safety of users on the internet with the relaunch of the Facebook Safety Centre.
The move, according to Facebook which currently boasts of a user population of about 1.8 Billion people, is to provide a 24-hour online protection guideline for users.
The Safety Centre addresses issues relating to user information and privacy as people continue to share videos and photos of their happy moments, among others on Facebook.
This came to light when ModernGhana interacted with the Head of Global Safety at Facebook, Antigone Davis, and Akua Gyekye, Public Policy Manager, Facebook Africa.
Akua Gyekye, Public Policy Manager, Facebook Africa
The intervention which the team deemed timely, is also meant to check and control information sharing, reporting bullying and abuse of users.
"We all know people come to share information and great moments on Facebook with the people they care about; talk of their families, friends among others, so the Safety Centre has been a tool to meet online queries and concerns of people. What we have done now is to update the Safety Centre with fast information and meeting their needs," said Antigone Davis.
She further indicated that the Safety Centre has helped Facebook to manage significant feedbacks to better serve users.
"The new Facebook Safety Centre is now offered in over 50 languages across the world, so people have shared feedbacks with us in their various languages and the Safety Centre has helped to address them and met their needs. We also have a social resolution tool to enable people to avoid postings they may not like"
Touching on user privacy, she said Facebook takes user privacy very seriously. Users can choose from lots of easy-to-use security tools on Facebook to add an extra layer of security to their account. For example, its Privacy Checkup gives users room to address all kinds of enquiries – it walks them through a few quick steps to help ensure that only the people they want can see their stuff. Users can also try Facebook's Security Checkup and find tools they can use to enhance the security of their account .
On false news and hoax reports widely followed on Facebook, Antigone Davis referred to a recent blog post from Facebook Boss, Mark Zuckerberg, see more here: https://www.facebook.com/zuck/posts/10103269806149061
Facebook as part of efforts to strengthen ties with the African community has joined J Initiative, a non-governmental organisation based in Ghana in a historic partnership to drive the agenda of safety on Facebook.
J Initiative is a grass roots youth and family focused, non-religious, non-governmental organization dedicated to raising awareness on issues that affect families especially women and children. J Initiative currently runs a reading program for young children.
J Initiative is composed of a group of experts and professionals who believe that every Ghanaian child should have the opportunity to learn through reading.
Throwing more light on this partnership, Akua Gyekye on the other hand stated that Facebook had depended a lot on local partnership as key to growing the brand hence the partnership with J-Initiative.
"J Initiative goes into basic schools, secondary educational institutions, universities with their activities, keeping students, children active online to ensure that students also participate in online activities," Akua Gyekye emphasized.
Awo Aidan Amenya, CEO, J Initiative, who welcomed the partnership said the protection of children and young people on any social network and for that matter on the Internet is a collective responsibility for all stakeholders.
"The J Initiative is pleased to associate with Facebook especially in working on safety issues. We believe that the hallmark of an all rounded service provider is to make sure that your platform is not used to destroy other people and this we believe cannot be guaranteed by the service provider only but the end user too," Madam Amenya stated.
She went on to add that it will be appropriate and beneficial to collectively take up the responsibility to ensure that people are safe while using whichever platform they choose to use.
"I see Facebook Safety Center as a solution center for many of the concerns people have when they participate online. We see options like "controlling my information on Facebook", "Reporting on Facebook" among others as being proactive in getting safety closer to the participants and their families," she added.
She also disclosed that the safety team would be on stand-by to provide answers to questions that may arise and also adds that,
"It has the mission of providing up to date safety information to people who use the service to be able to protect themselves and family and for us that is a plus because Facebook seem to understand the safety issues in the cyberspace"