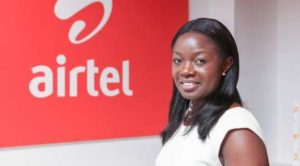 Accra, Nov. 8, GNA – Pupils of La Wireless Cluster of Schools, in the La Dadekotopon Municipality, who have signed up to learn coding and programming, have been asked to use the knowledge and skills garnered to solve challenges in their communities.
Mrs Lucy Quist, the Chief Executive Officer, Airtel Ghana, said this at the launch of a coding club for the school under the company's Evolve with STEM initiative in partnership with the Ghana Code Club.
This was contained in a statement issued in Accra by Mr Richard Ahiagble, the Head of Corporate Communications and copied to the Ghana News Agency (GNA).
Thirty pupils from the school who have signed up for the club were being introduced to coding for the first time. They were taken through examples of technology solutions birthed through coding and programming.
Introducing young people to STEM, Mrs Quist said 'Empowering young people through STEM is one of the surest ways to guarantee a better future for them, our country and continent.
It said STEM inspires curiosity in young people and empowers them to be problem solvers and innovators. These skill sets are critical for success in any profession.
At Airtel, we believe in empowering young people to fully realise their potential. This initiative, as part of our wider CSR programme, continues to shape minds and build the confidence of our future leaders to think outside the box and to question the status quo'.
She shared examples of young Ghanaians who have developed solutions, through coding, to solve the challenges that confront the country. She made references to Car Care, Bisa and Passco, all of which are mobile based applications.
She encouraged the pupils to believe in themselves and take inspiration from these examples as they progress in their coding and programming course.
The coding session was led by Ms. Ernestina Appiah from Ghana Code Club, a non-profit organization committed to exposing all elementary school kids especially girls to computer science activities in Ghana.
Children between the ages of 8-16 gain basic computing skills while learning to make their own games, animations and build their own websites.
Airtel Ghana recently commissioned a multipurpose state of the art Library and ICT centre which will be used for the coding and programming lessons for the La Wireless Cluster of Schools.
The facility was sponsored under the company's 'School Adoption Programme.
In September 2016 the Centre for CSR West Africa recognized Lucy Quist for her dedication, commitment and leadership in driving an integrated and strategic CSR agenda for Airtel Ghana.
Airtel Ghana has won multiple awards for its CSR programme including recently being adjudged the 'Best Corporate Social Responsibility Initiative' at the Africa Carrier Awards held in Kampala, Uganda during the annual Capacity Conference.
GNA