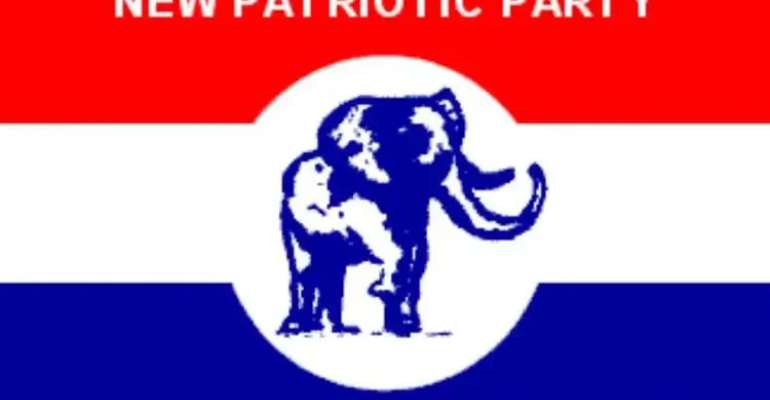 Some constituency executives of the New Patriotic Party (NPP) in Akatsi South are asking President Akufo-Addo not to retain Mr Leo Nelson Adzidogah as Municipal Chief Executive (MCE) of Akatsi South who doubled as the parliamentary candidate in the just ended presidential and parliamentary elections.
According to a press statement released by some agrieved constituency executives in the constituency, the renomination of Mr Leo Nelson Adzidoga would be a disaster in the development of the Municipality.
The statement continued that, Mr Leo Nelson Adzidoga collaborated with the party's constituency secretary and treasurer together with former and retired Akatsi south District Agric director to smuggle the planting for food and jobs subsidized fertilizers to neighboring Togo for their own gains.
The statement also alleged that, the DCE (now MCE) only focuses on fighting his enemies rather than fostering unity among the constituents and wooing them to join the party.
The statement also indicated, the issue of the MCE creating division and sidelining some current and old executives as well as founding elders of the party whilst creating his own allies within the constituency.
Mr Leo Nelson Adzidoga and Mr Kujo Abledu, the constituency chairman have also been accused to have neglected calls from the party elders for redress among the party executives.
They further accused Mr Adzidogah of forming a strong cabal with the opposition NDC party in the constituency.
The statement also alleged that, Mr Adzidoga sold government contracts, protocols and scholarships to the NDC to the neglect of the NPP supporters.
"He uses constituency secretary, Mr Mawuli Ocloo Egos as a link between him and the NDC and can be backed by an audio attachment where he sent Mr Ocloo to former NDC propaganda secretary, Mr William Kpormatsi to lend money which he latter refused to pay back",the statement continued.
The statement also indicated that, Mr Adzidogah received massive support from the party but did not even use penny of it to print party posters towards the 2020 election which lead to low votes accumulated by President Nana Addo.
The statement which was signed by Mr Patrick Agboyibor, the constituency Deputy Secretary, Mr Mensah Kadzaku, the constituency Youth Organizer and Madam Veronica Sakpaku, the Akatsi south women organizer was said to have been sent to all the appropriate authorities of the party asking for the renomination of Mr Leo Nelson Adzidoga as the Municipal Chief Executive withdrawn and cancelled for a new face to take over for the development of the constituency.