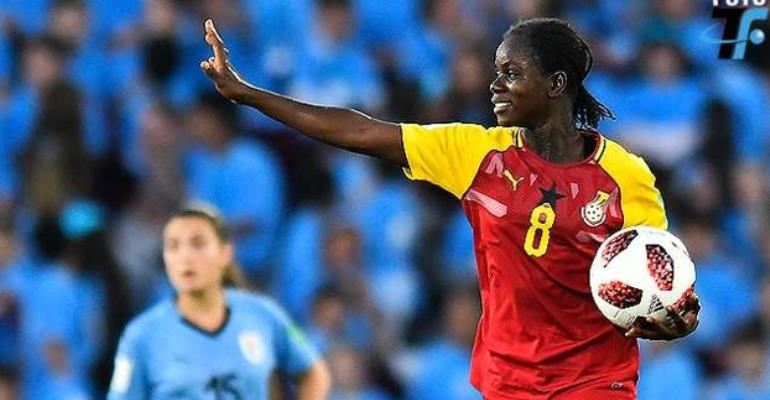 Ghana's leading top goals scorer at the FIFA Under 17 Women's World Cup in Uruguay, Mukarama Abdullai has finally opined after their painful defeat to Mexico in the semi-final of the competition.
The talented skipper was extremely exceptional and one of the tournament best players due to her outstanding Performance.
Mukarama lead Coach Evans Adortey's side to a spectacular run in Group A, winning all three group games against host country Uruguay, Finland and New Zealand to secure top spot with nine (9) points.
The Northern Ladies attacker also score seven (7) goals in four (4) games and three (3) assist in the tournament making her the new record scorer in the U-17 women's division for Ghana.
Mukarama also won the player of the match twice against host country Uruguay and Finland respectively.
Unfortunately, the Maidens were eliminated 2-4 on penalties in after a 2-2 drawn against Mexico Sunday night, 25th October 2018.
Mukarama Abdullai in a tweet felt heartbroken the team couldn't progress to the finals of the tournament as planned.
She wrote;
"It was a big privilege to lead Ghana at the World Cup & to ve scored 7 goals tho I wanted double figures I'm excited. Grt experience. On the other hand, I'm Disappointed we couldn't reach where we wanted to. It hurts bt in everything Allah knows best. We'll grow from the lessons."