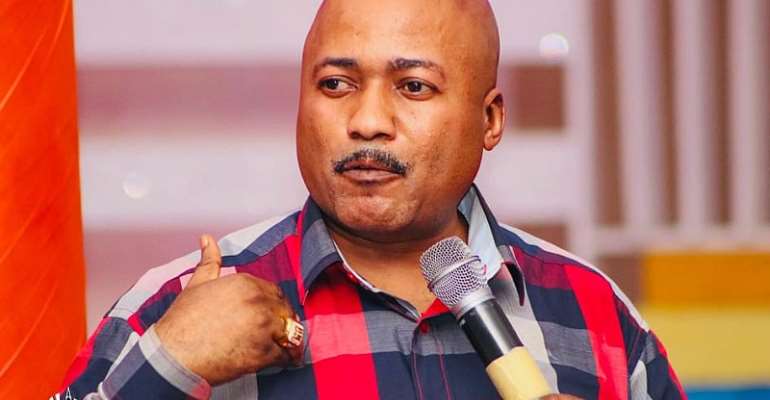 The founder and leader of Miracle House Chapel, Bishop Etrue Kobina Appiah has revealed President Akufo-Addo is being surrounded by enemies in his own house.
According to him, persons around the President are putting him in harm's way and his life threatened with the needless disclosures made by some of these government officials.
In an interview with Adinkra Tv, Bishop Etrue disclose that he sees darkness around the government.
IN MY VISION, I SEE DARKNESS AROUND PREZ AKUFFO ADDO PLOTTING AGAINST HIM BUT THE PRESIDENT HAVE A GOOD HEART, IF NOT HE WOULD HAVE BEEN DEAD BY NOW. AND THOSE EVIL THINGS AROUND HIM WILL NOT WORK..