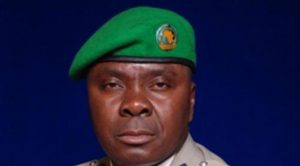 By Prosper K. Kuorsoh, GNA
Wa, Nov. 28, GNA – The Upper West Region is short of 200 security personnel to help provide adequate security for the 2016 Presidential and Parliamentary elections.
A total of 1,683 Security Personnel are required to provide adequate security during the December elections according to the Elections 2016 Deployment Plan and Crime Prevention Strategy document by the Ghana Police Service.
The document said out of the total number, the police would provide 999 personnel whilst other security agencies in the region would contribute 484 personnel bringing the available security strength to 1,483 with a shortfall of 200 personnel.
Assistant Commissioner of Police (ACP) Dr. Sayibu Gariba, Deputy Upper West Regional Police Commander in an interview with the Ghana News Agency (GNA) in Wa said that adequate arrangements had been made for the remaining personnel to be deployed from Accra to augment the regional strength.
He said one security personnel would be stationed at each of the 991 polling stations in the region while polling stations located at flash points would receive two security personnel each.
ACP Gariba said all personnel who would be on duty on the Elections Day had already been trained and were ready to provide professional security on the Election Day.
He noted that the Regional Command had also received brochures and flyers containing information about what was expected of every security personnel on the Election Day and would soon distribute them to personnel to carry with them to their polling stations as their terms of reference.
The Deputy Upper West Regional Police Commander disclosed that the region had been zoned into four zones namely Wa Central, Daffiama-Bussie-Issa, Tumu and Lawra zones for effective mobile patrols.
ACP Gariba noted that the police had successfully escorted ballot boxes from Accra to Wa and from Wa to some of the constituencies.
He said the police and other security agencies were well prepared for the elections in the region and called for public cooperation to help make the elections successful not only in the region but the entire country.
GNA