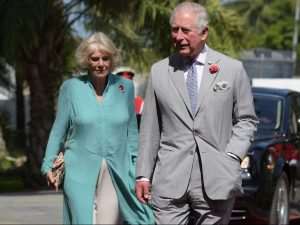 Prince Charles and his wife, Camilla, will touch down in Ghana today, Friday, to begin a visit aimed at strengthening ties between the UK and Ghana.
Their four-day visit to Ghana is part of a week-long tour of West Africa to re-affirm ties with Commonwealth countries.
"The visit will celebrate our shared values and culture, and highlight the significant ties between the people of the UK and Ghana, alongside Ghanaians and members of the Diaspora – on both sides – who embody this contemporary, dynamic partnership," the British High Commission has said.
The British High Commissioner will host a special reception to celebrate the visit of the Prince of Wales and the Duchess of Cornwall.
The celebration will also be used to mark Prince Charles' 70th Birthday, ahead of the official celebrations in the UK on November 14.
Among those attending, will be several specially invited guests who share the same birthday as His Royal Highness.
The British Royals will be joined by members of the British-Ghanaian Diaspora, members of the UK community in Ghana, and Ghanaians – from all walks of life – who share a close connection with the UK.
"This event will be a celebration of our shared culture, notably a shared love of Ghanaian music. The event will feature musicians who have helped define Ghana's music scene, from highlife to hip-life, playing classic and contemporary music that are a favourite of Their Royal Highnesses," the commission said.
They will also call on President Akufo-Addo at the Jubilee House for discussions and later travel to Kumasi to confer with the Asantehene, Otumfuo Osei Tutu II.
A state banquet will also be held in their honor.