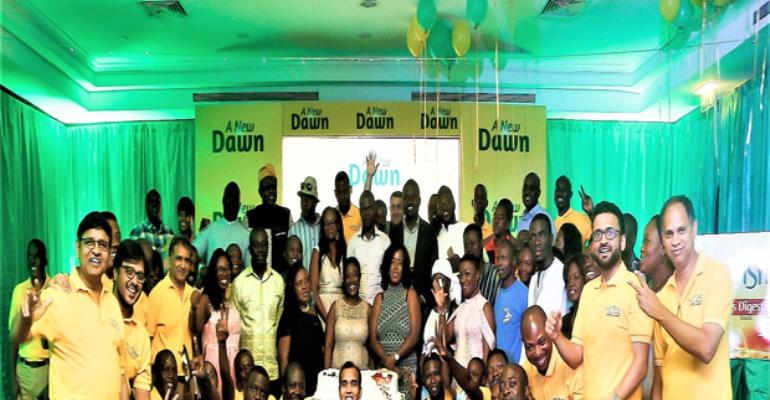 Nutrifoods Ghana Limited, a subsidiary of Olam Ghana, has introduced onto the Ghanaian market its first premium oats digestive biscuit under its new health brand, Nutrisnax.
The biscuit, made from oats and whole wheat, contains high fibre and is totally devoid of trans-fat. It is available in a premium mono carton box pack of 105 gms which has two convenient snack packs of 52.5 gms each.
Speaking at the unveiling ceremony, Jay Anjaria, marketing head (packaged food) at Nutrifoods Ghana, said Nutrisnax will seek to serve the health-conscious consumer with specially created, healthy yet tasty biscuits.
"The brand will support the young Ghanaian who is consistently striving to get more out of life by helping them make these small, yet smart, food choices," Mr Anjaria stated.
He observed that young Ghanaians are becoming more and more health-conscious and aware that eating healthily is critical.
The Business Head at Nutrifoods Ghana, Amitabh Coomar, pointed out that the company would continue to develop and launch products to delight Ghanaian consumers and that Nutrifoods would continue to invest in capabilities that would help it achieve this objective.
Jointly owned by Olam International and Sanyo Foods of Japan, Nutrifoods Ghana is currently the leading biscuit manufacturer in Ghana, producing an assorted brand portfolio which includes some of the most popular biscuits in the country – the Royal King Cracker, Perk Shortcake, Milky Magic and Royal Digestive.