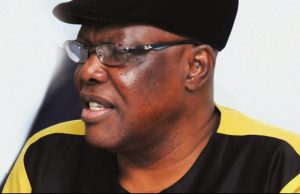 The Chairman of the National Media Commission (NMC), Nana Kwasi Gyan-Apenteng, has urged users of social media to be more cautious before and during the December polls, because any irresponsibility on their part could cost the nation.
He said the use of Facebook, Instagram, Twitter, Whatsapp among others, would play a vital role as far as reporting of election matters is concerned, but it must not be used to enlighten the public.
He was addressing journalists in Accra yesterday to officially announce a communiqué issued after a public forum on 'Free and Responsible' use of Social Media.
The meeting was attended by representatives of civil society organisations, journalists, telecommunications network operators and citizens.
In the communiqué, the group (Attendees) took cognisance of the fact that a concerted and collective framework for engagement was required from all actors to engage and ensure free and responsible use of social media.
Citizens on social media must recognise their (Social Media) responsibility, and ensure that their use is consistent with public expectations of decency, morality and respect for public order, it said, and called "on regulators [of social media] to ensure that the appropriate framework is put in place to facilitate the use of social media, which is also used for the exchange of ideas.
"Network operators should deliberate or otherwise prevent interferences in the internet connectivity that may hinder access to social media. Security agencies should position themselves to utilise social media enhance their work and interact with the public more, and restrain themselves from acts that may undermine the use of social media.
"Government should ensure that public institutions and agencies with responsibility to intervene within the sphere of telecommunications act within democratically acceptable limits. We also call on government to take steps to promote digital literacy among citizens," it added.
Recently, the Inspector General of Police (IGP), Mr. John Kudalor, hinted of a possible ban on social media in this year's elections. His intention was to ensure people did not use that medium to create fear and panic, which could generate into chaos during the polls.
However, the motive of the IGP met opposing views, with some people arguing that banning the use of social media on Election Day would not bring total sanctity, as people would use an alternative measure for their 'planned evil agenda'.
Meanwhile, at the press briefing, Nana Kwasi Gyan-Apenteng said there should be some mechanisms in place to regulate how people use social media, adding that the NMC, together with stakeholders, would start campaigning on the responsible use of social media before, during and after the elections.