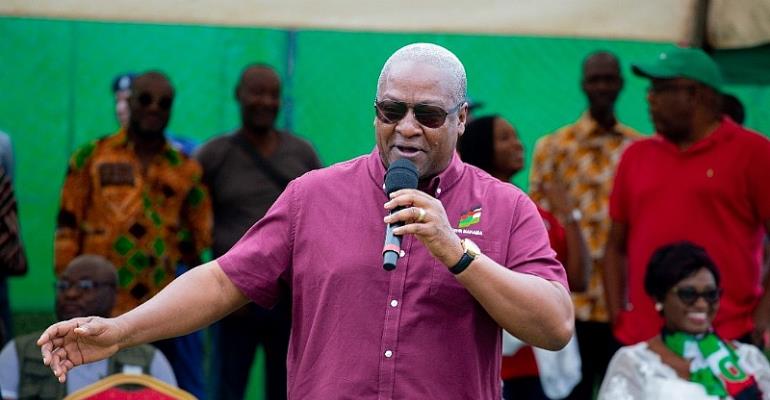 Former President John Dramani Mahama will on Monday begin his tour of the Ashanti Region ahead of the National Democratic Congress' presidential primary next month.
Mr Mahama will tour some parts of the Region until Thursday, when he breaks to allow delegates travel to Accra for the national delegates' congress.
"He is expected to continue his campaign in the Ashanti Region after the congress," a statement issued by his campaign team over the weekend said.
The former president is seeking to lead the NDC for the third time into an election.
Though his maiden leadership in 2012 was successful, his second in 2016 led to an excruciating defeat to long-time opponent Nana Addo Dankwa Akufo-Addo of the New Patriotic Party (NPP).
So far, Mr Mahama has taken his campaign tour to six regions viz Central, Upper West, Upper East, Northern, Brong Ahafo and Greater Accra regions.
"The former president has been calling for unity in the NDC," Spokesperson of the John Mahama 2020 James Agyenim Boateng said in the statement, "promising to strengthen the structures of the party as well as modernize its programmes and activities to address the needs of its members".
"Reducing the high cost of living in the country as well as working hard to provide jobs for Ghanaians has also been major taking points for Mr Mahama during his meetings with delegates."
Source:3news.com