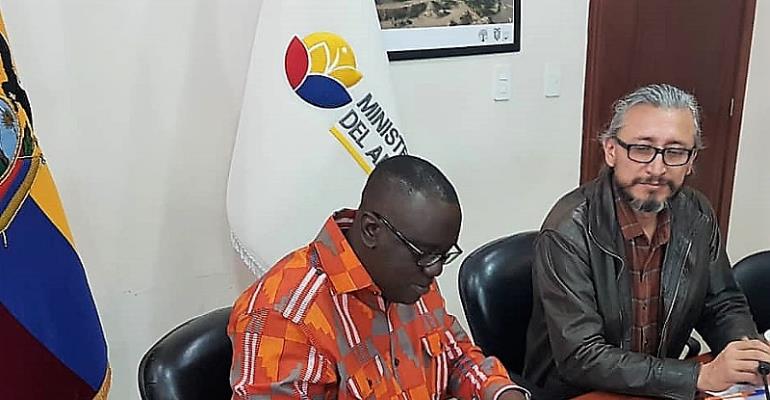 The Governments of Ghana and Ecuador signed an Aide Memoire (agreement) expressing interest to cooperate on environmental protection, with focus on forestry development.
The signing took place in Quito, the capital of Ecuador, during a South-South Knowledge Exchange which was facilitated by the United Nations Development Programme (UNDP).
The cooperation between the two countries will be centred on Reducing Emissions from Deforestation and Forest Degradation (REDD+). REDD+ is a global framework through which developing countries are rewarded financially for any carbon emissions reductions achieved that is associated with a decrease in the conversion of forests to alternate land uses. REDD+ therefore links the protection of forests to the fight against climate change.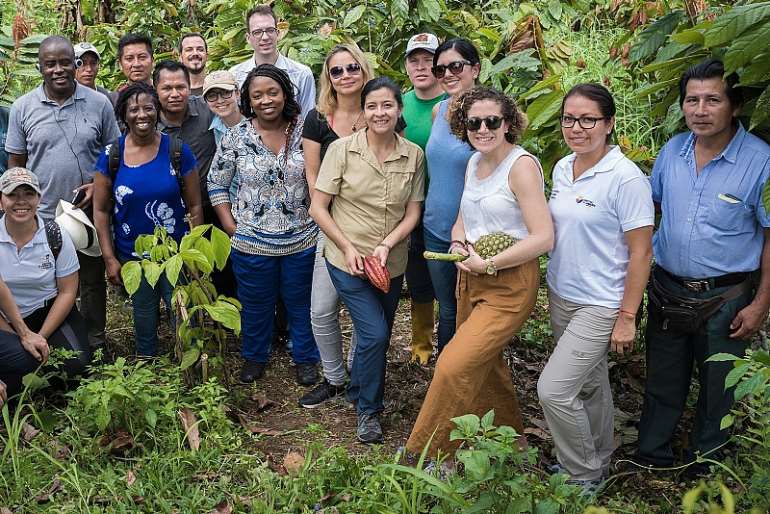 Ghana and Ecuador are actively pursuing the REDD+ agenda. Ghana, specifically, has put in place a national strategy and institutional infrastructure to implement REDD+, and has already started accessing global funds such as the Carbon Fund to finance its various Emission Reduction Programmes.
Among the key agreed activities, both countries will facilitate learning and exchange of best practices on agroforestry, and jointly explore public-private partnerships, setting up agreements with international corporations involved in commodities supply chain (cocoa, palm oil, coffee). UNDP is expected to act as the partnership facilitator and the broker in the transfer of this knowledge, ideas, expertise, products, services and resources.
The signing of the Aide Memoire was the climax of an intense week of discussions and field visits, where the two countries had the chance to share their experiences in REDD+ implementation so far. The Ghanaian delegation, led by Mr. Kwadwo Owusu Afriyie, Chief Executive Officer of the Forestry Commission, had the opportunity to interact with cocoa farmers in the Amazon forest and observe how Ecuador is promoting local production of premium organic chocolate. The delegation had representatives from Ghana Cocoa Board, Forestry Commission, Tropenbos Ghana and UNDP.
About United Nations Development Programme (UNDP)
UNDP partners with people at all levels of society to help build nations that can withstand crisis, and drive and sustain the kind of growth that improves the quality of life for everyone. On the ground in more than 170 countries and territories, we offer global perspective and local insight to help empower lives and build resilient nations. Kindly visit www.gh.undp.org for further information on UNDP Ghana