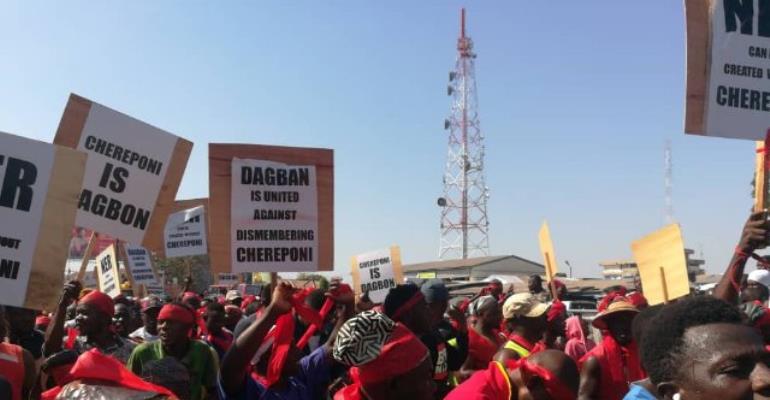 The youth of Dagbon in the Northern Region have hit the streets to protest the inclusion of Chereponi District in the proposed North East Region.
Spokesperson of the Dagbon youth, Mubarak Osman, told Joy News the youth and the Dagbon Traditional Council are highly opposed to the move.
"The request by the Nayiri that Chereponi [currently under Dagbon traditional council] should be released to be part of the new region was openly opposed to by the Dabon traditional council when they met in Yendi," he told Joy News' , Hashmin Mohammed.
According to Mubarak Osman, a letter from the Overlord of Mamprugu, under whose jurisdiction the Chereponi District will come to be if the re-demarcation is completed, stating that Chereponi District will still be recognised a land under the Dagbon traditional council is not convincing
According to Osman, the youth do not have the assurance from Naa Bohagu Abdulai Mahama Sheriga that Chereponi District will still be under the jurisdiction of the Dagbon overlords.
"When the Upper East Region was created, the Mamprugu had released some of their lands to help in the creation they requested but now the Mamprugu [people] have no hold on the lands," Osman said.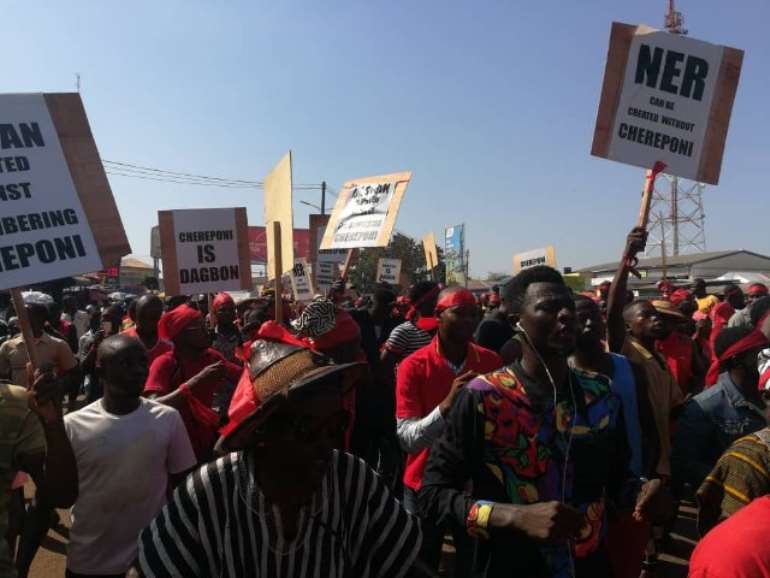 He further explained that Bolgatanga is part of the lands Mamprugu lost while the Gonjas also lost some of their lands when the Brong Ahafo Region was created, fearing that history will be repeated.
"As an ethnic group we are not against the creation of the North East Region but we are strongly against the inclusion of the Chereponi which is part of the Dagbon traditional council. If this demarcation should continue it will bring a lot of tension and feud between Dagbon and Mamprugu," he added.
Story by Ghana| Myjoyonline.com | Nasiba Yakubu