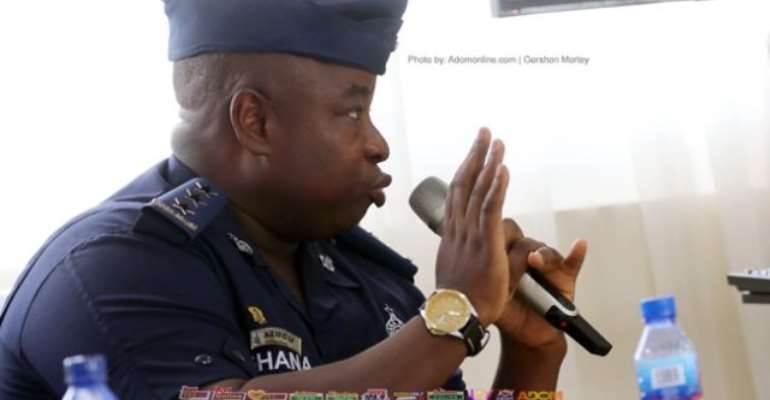 The Commission of Inquiry into the Ayawaso West Wuogon by-election violence has recommended, a SWAT Commander DSP Samuel Kojo Azugu be removed.
The Deputy Superintendent of Police (DSP) Samuel Kojo Azugu at the National Security was in charge of operations at Bawaleshie polling station where the violence was recorded.
At least 16 persons were injured after DSP Kojo Azugu's mask-wearing men laid siege at the residence of the NDC parliamentary candidate believing it house a stockpile of arms.
The Emile Short Commission said he failed to properly command and control his men. DSP Azugu had told the commission, his men over-acted on that fateful January 31, 2019 by-election in the Greater Accra region.
The report found the "reasonable" level of security during the polls was "abruptly disrupted" by Azugu's men, the SWAT team. Several live bullets were fired by the SWAT team, some causing injuries to members of the public.
The three-member Commission wants DSP Azugu's removal to be "immediate" and recommended the Inspector General of Police re-assign him.
Scrutinizing the actions of state security on that day, the Commission also targets Azugu's boss at the National Security Secretariat for some blame. It said Colonel Mike Opoku should be reprimanded for being "ultimately responsible for the outcome of the SWAT operation."
The report explained the Colonel failed to "properly define the mission for which the SWAT team was sent and ensuring that the SWAT team complied with the defined mission."
The government was accused of deploying party militias as national security operatives on the election day.
The masked identities did not help to dispel this notion. At the Commission of Inquiry, DSP Azugu explained the mask was to protect their identities and also prevent mosquito bites.
Going further up the blame chain, the report also recommended, the minister of state in-charge of national security Byran Acheampong be reprimanded in "authorising an operation of that character."
The Ayawaso West Wuogon by-election violence is seen as the playing out of party militias of the two main political parties, the governing New Patriotic Party and the National Democratic Congress.
After much bashing, the President, Nana Akufo-Addo commissioned a retired judge, Emile Short, law professor Henrietta Mensa-Bonsu and retired Inspector General of Police, Patrick Acheampong.
—myjoyonline