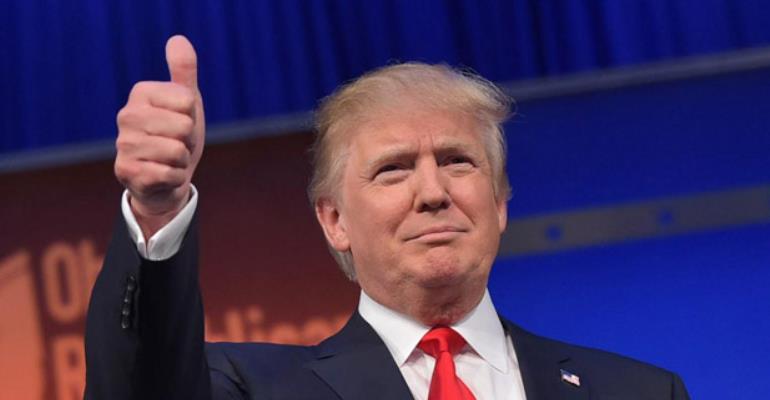 President of the United States of America (USA) Donald Trump, says Africans love his wife, Melania Trump, and that is a "beautiful thing to see".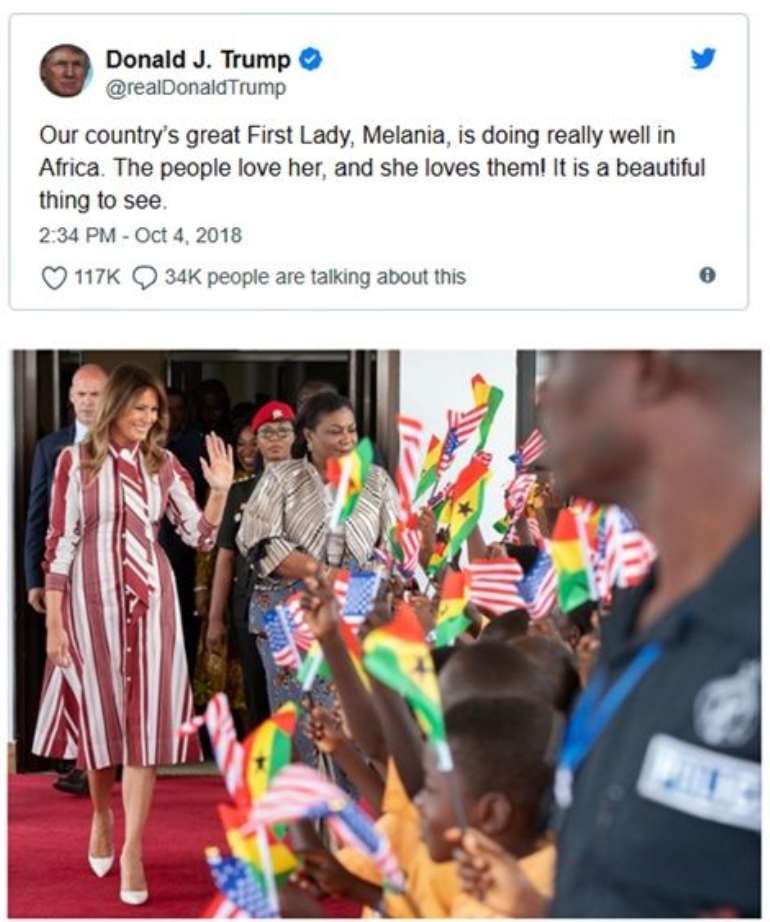 Mrs Trump has been touring Africa and made her first stop in Ghana on 2 October 2018. She spent two days.
In Ghana, Mrs Trump visited the Greater Accra Regional Hospital, where she donated hampers and teddy bears to the sick children and also donated a phototherapy machine used for treating complications of jaundice in newborn babies, to the hospital. She also visited Cape Coast, the Central regional capital, where she met and interacted briefly with the chief, Osabarima Kwesi Atta II and his elders, before taking a private tour of the former slave fort called Cape Coast Castle.
Even before the American First Lady would complete her four-country tour of Africa, Donald Trump, in a tweet, said: "She is doing well in Africa". "Our country's great First Lady, Melania, is doing really well in Africa. The people love her, and she loves them! It is a beautiful thing to see," Mr Trump tweeted on Thursday, 4 October.