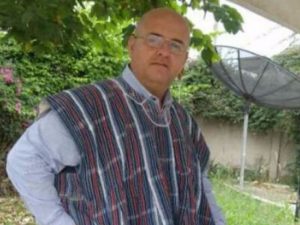 Ghanaian author, Fadi Dabbousi has asked the Ghanaian electorate to punish President John Mahama and the governing National Democratic Congress (NDC) by voting them out in this year's general elections.
The journalist has accused the government of inflating the cost of projects in the country so as to siphon public funds at the expense of the poor Ghanaian.
In an interview with Class News, Mr Dabboussi said: "They should be kicked out because they are a bunch of liars. The Ridge Hospital project was categorised as the most expensive of its kind in the world and when so much noise was made about it, they cut to cost, so, if people have not talked about it, the money would have gone into someone's pocket".
Mr Dabbousi challenged the media to expose the government for such infractions.
The Lebanese-Ghanaian was arrested by the Bureau of National Investigation (BNI) at Kotoka International Airport in September this year for alleged offensive conduct against Mr Mahama.
He said his arrest and detention will not deter him from being critical of the NDC. "It has increased my resolve and consolidated my zeal to make sure that the truth is disseminated at all times, irrespective of colour, race or creed," he stressed.