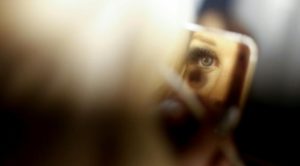 Rabat (AFP) – A public television station in Morocco apologised again after uproar on social media followed its broadcast of an item on makeup to hide the bruises of battered women.
The sequence — marking last week's International Day for the Elimination of Violence Against Women — was transmitted by 2M on the morning magazine programme "Sabahiyate" to "show the type of makeup to use when a woman has been hit".
It depicted a woman with a swollen face, with the presenter telling viewers that she was not really injured, but that these were just "cinematic effects".
"Green is applied with a brush to camouflage the reddish part", followed by "an orange corrector then yellow, then a foundation", she said.
She added that the aim was to "provide solutions to women who need such advice so they can continue with their daily lives and go to work".
Last Wednesday's broadcast initially passed unnoticed, but after it was posted on the channel's website, by Friday it had provoked a storm of reaction on social media and was then removed.
"So 2M has decided to celebrate the International Day for the Elimination of Violence Against Women with anti-bruise makeup!" was one comment.
Another social media user noted: "Ladies, 2M has the solution if you get punched in the face by your husband, father or brother."
"Black eye? Bruising? No problem! 2M's makeup artist has a miracle product!" wrote yet another.
The channel's management issued a statement on Friday calling the broadcast sequence "completely inappropriate", and offered its "most sincere apologies for this error, given the sensitivity and seriousness of the subject".
On Monday, in a video posted on Facebook, 2M again said it was sorry.
"We have always put women at the centre of our debates and have taken the defence of their rights to heart," it said.
"We apologise for broadcasting the makeup segment, the result of an error of judgment on our part, and beg your indulgence and understanding."
Also Monday, in a commentary on worldwide efforts during 2016 to stem violence against women, Human Rights Watch acting women's rights division director Janet Walsh wrote that Morocco was "still discussing a draft domestic violence law".
The New York-based HRW has said that violence against women is common in the North African country.
It said an official study in 2009-2010 found that almost two thirds of Moroccan women had been physically, psychologically, sexually or economically abused, and that of those, some 55 percent said they had suffered domestic violence.