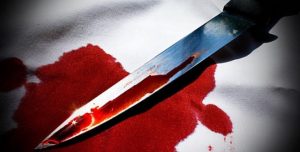 At least one person has been stabbed at a health walk held by supporters of the New Patriotic Party at New Juaben South in the Eastern region.
According to supporters of the NPP, the attacker, who they suspect was planted among them by the NDC, inflicted the knife wounds on the hand of their DJ.
The male victim was rushed to the Juaben Municipal Police command for medical forms to be obtained and to report the incident, sources told StarrFMonline.com Sunday.
The suspect has been arrested by the New Juaben Police.
The incident comes on the back of a similar one last week where NDC and NPP supporters clashed in Koforidua during a health walk.
Weeks ago in Accra, supporters of the ruling party who were also embarking on a health walk clashed with the security detail of the NPP flagbearer in front of his Nima residence.