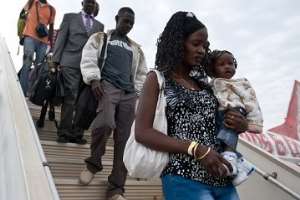 In most of my articles, I have revealed many crimes Europe committed against Africa, this artilce is about crimes many Africans have committed in Europe.
Nationals from certain specific African countries request for political asylum in Europe, is always denied. The European government refuses to grant them asylum, because they consider those countries peaceful or trouble free. Due to the rejection of political asylum applications, Europe is full of illegal immigrants, because no one is willing to go back home, if he receives a letter to leave the country.
Like Belgium, other European countries are aware that they live with aliens from foreign continents, especially Africa. Months after discussions in the parliament, Belgium government decided to grant illegal immigrants in the country amnesty, by giving them documents through regularization. Those qualified are those in the country for at least five years.
When the centers for the registration of illegal immigrants opened throughout the country, hundreds of immigrants registered and in due course had their documents, while other Africans took it as an opportunity to be rich, by abusing the system. Even though fingerprints were taken, many Africans ignored the fingerprints issue and registered multiple times with different names in various places throughout the country.
When the regularization exercise was over, more illegal immigrants from other European countries stormed Belgium, and those illiterates that registered more than once and thought they were clever, sold the extra documents they made to the desperate illegal immigrants. Some sold theirs between 7,000 to 8,000 Euros and the desperate illegal immigrants bought them without any thought for the future.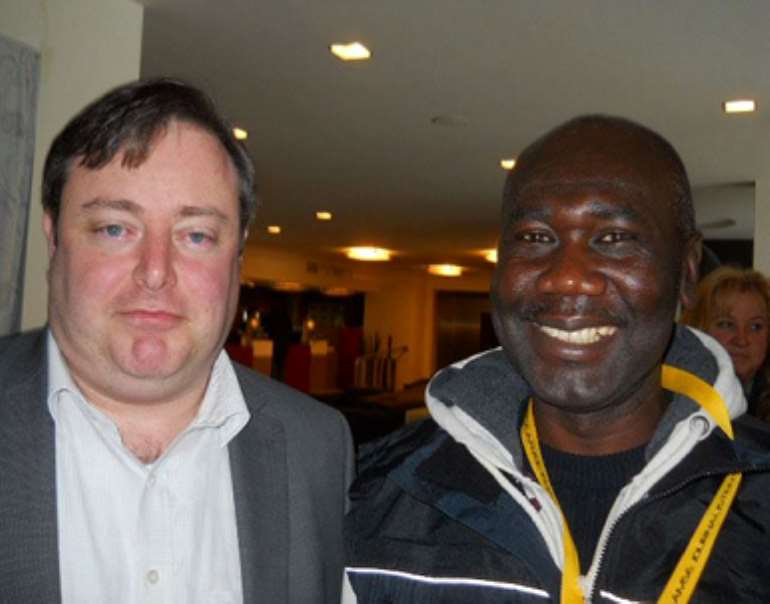 The Mayor of Antwerp, Bart De Wever and the writer Joel Savage
Now after the European Union, everything became centralized and for appropriate security measures, everyone in Belgium, both Nationals and foreigners, finger print needed to be taken. When the new mayor of Antwerp, Bart De Wever came into office, he decided to leave no stone unturned. He detected a lot of forgery of documents and crime within the African community. For example many Africans changed their names and birth dates.
The new law in Europe, including Belgium requesting the fingerprint of European citizens and foreigners, has exposed a lot of Africans. How can someone holds a document which carries the fingerprint of someone else? And how can documents with different names reflect on only one person's fingerprint? These are some of the reasons many Africans have lost their documents, including their national passports. Considered as a crime, the next step is deportation to Africa.
(Next article, 'How Belgium's DNA introduction has exposed fake African parents.)