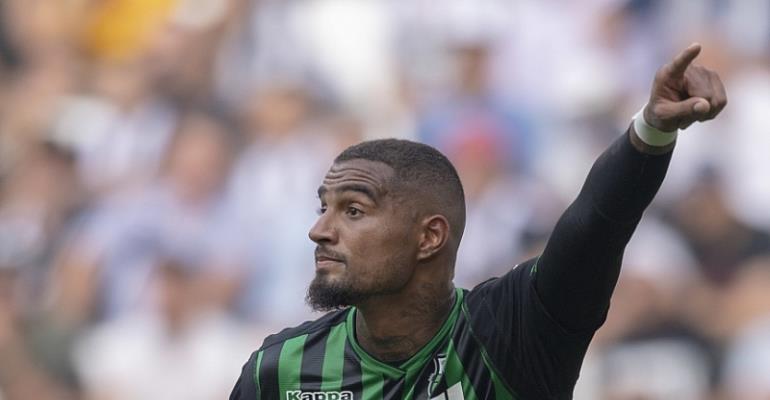 With FC Barcelona yet to confirm the signing of Kevin-Prince Boateng from US Sassuolo on loan, the Ghanaian is already dreaming of scoring against their bitterest rivals Real Madrid in El Clásico.
The 31-year-old confirmed to Sky Sports Italia that he was joining Barca after rumours of a switch emerged earlier in the day.
"Barca, I'm coming! I'm sad to leave Sassuolo but it is a great chance"
Boateng who had in a previous interview indicated that he prefers Real Madrid to Barca stressed that he was focused on his future with Barca.
"Don't ask me about Real Madrid… is just in the past! I only want to focus on Barcelona and I hope to score at Bernabeu for the next Clásico".
El Clásico is the name given in football to any match between fierce rivals Real Madrid and FC Barcelona and Boateng who is poised to join the latter on loan is looking forward to endearing himself to the Blaugrana by scoring in that game.
Boateng who was pictured boarding a flight after the interview is expected to join Barca on loan in a deal worth two million euros.
Barcelona will have to part with an additional eight million euros to make the deal permanent.