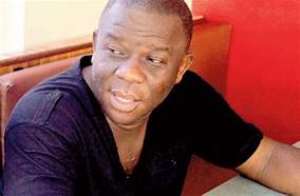 The Ghana Boxing Federation (GBF) president, George Lamptey has commended Hon. Lord Oblitey Commey for being very instrumental in securing the venue for the Week 7 Edition of the Bukom Fist of Fury Boxing League.
He said the director of operations at the Jubilee House (seat of government) is a keen sports enthusiast who wants the people of Accra to develop and enjoy the benefits of the products of the nation.
According to Lamptey, the great son of Accra, Lord Commey has done much for the community and he is worthy to celebrate, so the event coming off on Friday, January 18, 2019, is to honour Lord Commey for his support for the development of the Greater Accra Region and Sports.
Lord Commey is reported to be very influential in getting an AstroTurf pitch built at Sukura, and that is the venue for the next Fist of Fury edition which would be spiced by entertainment from known and unknown musicians as well as other entertainers.
Members of the Black Bombers who is undergoing non-residential camping in preparation for impending international tournaments will be at the venue to offer moral to boxers on the bill.
Meanwhile, George Lamptey has appealed to other personalities and companies to invite the Black Bombers for exhibition bouts.