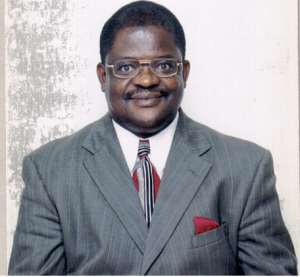 It is possible to preach without being right with God. Preaching is person-to-person encounter. We can teach a Sunday school class or even witness to a lost person without being right with God. These are person-to-person encounters.
Prayer, however, is a person-to-God encounter. It is an audience with one to whom all things are open and naked. We can't fake it with Him.
What we are when we are alone with God is what we are. It is "the effective fervent prayer of a righteous man" that avails much (James 5:16).
Robert Murray McCheyene said, "What a man is in his prayer-closet is what he is." No Christian is greater than his/her prayer life, and his/her prayer life can be no greater than his personal life (Ronald Dunn, Don't Just Stand There Pray Something).
GRACE
Grace is greater than sin. Therefore a good man makes the beginning of prayer a self-accusation and the conclusion of prayer a doxology. Oft we draw near the altar with lukewarm, barren hearts, offering our prayers; but abiding there we are of a sudden overwhelmed with grace, the heart grows full, and the soul overflows with emotion. Christ is called not only righteous, but righteousness itself, or justifying righteousness. It justifies me, if He against whom I have sinned is merciful to me. To be sinless is God's righteousness; His forgiveness is man's righteousness (Bernard of Clairvaux).
WHAT IS GOD LIKE?
Some see God as a harsh father, waiting to punish his children when they do something wrong. Others perceive God as unable to handle the evil on earth, or indifferent to the suffering caused by it Billy Graham, Hope for a Troubled Heart).
LEARNING TO BE PATIENT
The hard thing is that most of us are called to exercise our patience not in bed, but in the street. We are called to bury our sorrows not in lethargic quiescence, but in active service—in the exchange, in the workshop, in the hour of social intercourse, in the contribution to another's joy. There is no burial of sorrow so difficult as that; it is the running with patience (Mrs. Charles E. Cowman, Streams in the Desert).
WHOM DO YOU LISTEN?
A well-known television commercial announces, "When E. F. Hutton speaks, people listen." At the time of this writing, Hutton has developed some legal hassles, and not as many listen to him now as previously. But when God speaks, as Job discovered, man listens (Henry Gariespy).
THE ETERNAL CHRIST
The Lord is the eternal source of David's being as well as his promised descendant. It presents the "distant" view of the transcendent Christ. It helps us look far down the corridors of time to see Him as the eternal Christ, the timeless One. It is a vision of Christ greatly needed in our day. We need to see Him in this age of power as the Omnipotent Christ, in this age of knowledge as the Omniscient Christ, in this age of electronic marvels as the Omnipresent Christ, in this age of dynamic change as the immutable Christ; in this age of star destined rockets as the cosmic Christ. But of course, we also need the "close" view of the immanent Christ, the One who is near. We take heart that the Christ of the galaxies is the Christ of our generation. He who inhabits the paths of the stars walks the paths of my life. He who is the timeless One occupies my brief moment of history. He who is enthroned in heaven is enthroned in my heart. He who knows every star by name knows my name, my need. He who presents His impeccable credentials to attest the truth of Holy Scriptures, is the One whose authority, both in the here and now and in eternity, will grant and guarantee His revelation to my life Henry Gariespy, Hundred Portraits of Christ).