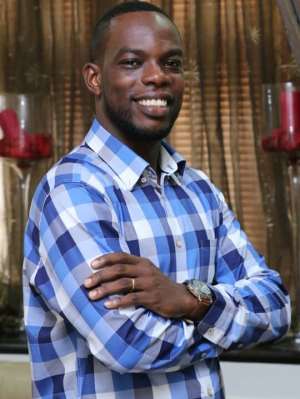 Senior Pastor of the Calvary Charismatic Center, Atasomanso branch Pastor Sammy Aduama has challenged Ghanaians to add serious prayers to hard work in order to sail through the difficult times they find themselves in.
According to Pastor Aduama, it is in difficult times that prayer of faith is needed for God to intervene and compliment the efforts of believers with miraculous breakthroughs.
Speaking to this reporter to herald the church's upcoming five day Revival, the CCC pastor noted that 'this is the time we need to reignite our faith and hope against hopes as we put our hands to work, only then, will God intervene in our difficult situations'.
The Revival begins from December 10 to 17th, 2018 under the theme 'Daring Faith for Greater Works'. This is the first time in 2018, that the Head pastor of the church Rev. Ransford Obeng is billed to speak at the branch hence members are highly expectant.
Daring faith for Greater Works according to Pastor Aduama was chosen upon a prayerful and careful consideration of the current timing in the country.
"The developed countries around the world we see today are where they are because of the wisdom and knowledge their leaders have, and we can also pray to God for same in our country.
…no problem can persist if God-fearing citizens apply daring faith in their homes, work places or everywhere but we also need more knowledge on how to go about it, hence we have invited Rev. Ransford Obeng whose pedigree in this subject we all know is unquestionable". He stressed.
He took the opportunity to invite residents of Kumasi and its environs to partake what he called a 'Glorious Revival', to hear from God.
"There will be free transportation from Santasi roundabout and Ahodwo roundabout to the church premises so let us all take advantage"