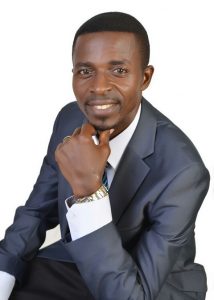 A Christian book that lays emphasis on salvation will on Saturday, November 17, 2016 be launched at the auditorium of the Odorkor Official Town Assemblies of God (A/G) at Official Town, Accra.
The 224-page book, which will be launched by the Greater Accra Regional Secretary of the Assemblies of God, Ghana, is entitled: The New Birth—The Gateway To Eternal Life.
The book, written by the Head Pastor of Fountain of Life Assemblies of God, Manhean, Accra, Reverend Collins Kodjoe, affirms that a person can have eternal/everlasting life only by becoming born-again.
In an interview with Today, Reverend Kodjoe disclosed that: "The overriding purpose of the book is to clearly and emphatically affirm that a person can have eternal life only by being born-again."
He continued that the book also corrects the false impressions people have about salvation, stressing that "It helps the reader to understand the Christian concept of the new birth and how to experience it."
Reviewing the book, a Senior Lecturer at the Central University, Accra, who is also the Senior Pastor of More Than Conquerors A/G, Accra, Freeman Osei-Tete, described the book as "a masterpiece."
According to him, the book is crucial for both new converts and Bible teachers.
"It starts from where we have come from and where we are going," he explained.
The New Birth—The Gateway To Eternal Life, Pastor Osei-Tete further indicated, points out the "imperfections in man vis-a-viz the perfections of God; describing the deadly plagues on one hand, and the fruits of the spirit on the other."
He commended Reverend Kodjoe for showing with biblical authority that "it will be too expensive to ignore the salvation message and prescribes what it takes to win the war from within."