Real Madrid boss Zinedine Zidane has slammed the five-game ban handed to Cristiano Ronaldo after his red card and subsequent push on the referee during Sunday's dramatic Super Cup win over Barcelona.
Madrid hold a 3-1 lead going into Wednesday's decider against their fierce rivals but are set to be without Ronaldo at the Bernabeu.
The Portugal star, having been booked for a goal celebration, was controversially shown a second yellow for diving and given an extra four-game ban for nudging referee Ricardo de Burgos Bengoetxea after being shown the 10th red card of his career.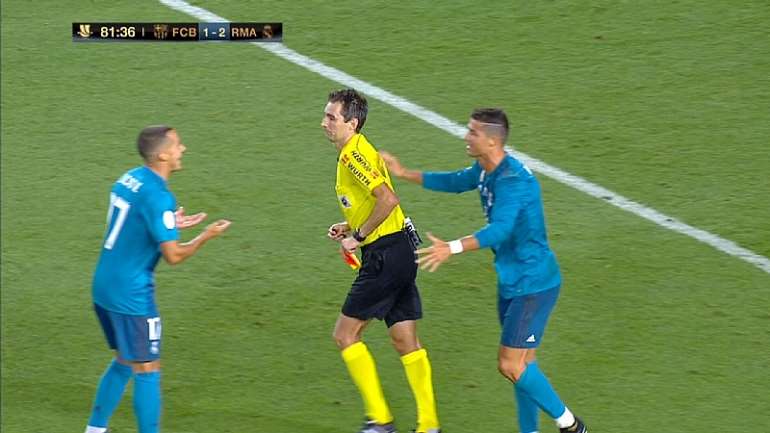 After scoring a stunning goal for Real Madrid at the Nou Camp, Cristiano Ronaldo received a second yellow card for diving – and pushed the referee!
Real have appealed the decision and a disciplinary commitee for the Spanish Football Federation will meet on Wednesday morning to discuss the sanction.
But Zidane spoke of the club and player's anger at the punishment and urged the officials to maintain their "integrity".
"I am annoyed. We are all annoyed and upset," the French coach told reporters. "I'm not going to get involved with the referees but, after what happened, to think that he'll not play for five games, makes you think that something isn't right. It's too long for him.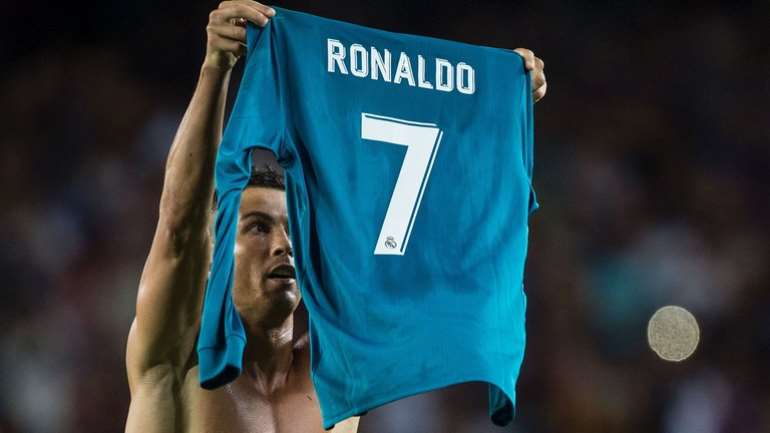 Cristiano Ronaldo picked up a yellow card for this shirt celebration
"I hope that when the (committee) meet, they look at it thoroughly. Everyone can have their opinion but Cristiano Ronaldo is upset because he wants to play and when he doesn't play he's not happy.
"I hope they've not got something against Cristiano Ronaldo and people do their job with integrity. We're upset that we are not going to have him with us for a long time. We'll wait to see what happens."
Real defender Dani Carvajal echoed his manager's sentiments about the severity of the suspension, declaring it "excessive" and "unfair".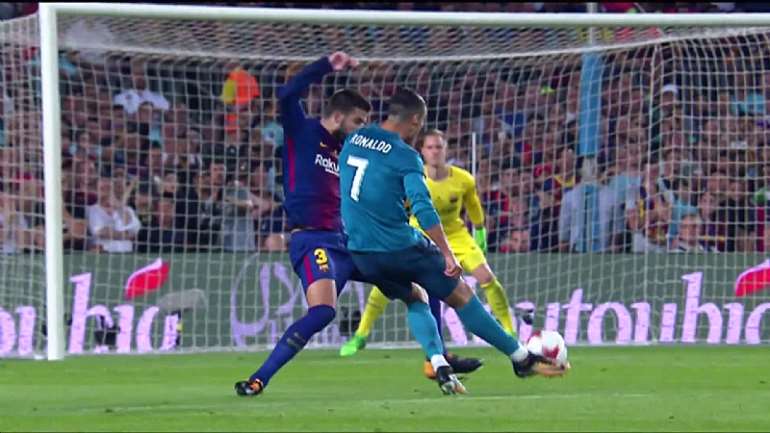 Watch Cristiano Ronaldo's Super Cup rocket against Barcelona
"Cristiano's ban is excessive," Carvajal said. "I don't think (he) wants to undermine the referee and it's a frustrating situation in which he was unfairly sent off.
"Hopefully they will withdraw the suspension. I don't know what goes off in the referees' head, but I reiterate that it's excessive and even more so putting it in the report so that he got more games. We're all affected by the suspension, he's a key player for us".
Should Ronaldo's appeal not be upheld, he will further miss Madrid's first four La Liga games of the season against Deportivo la Coruna, Valencia, Levante and Real Sociedad.
–