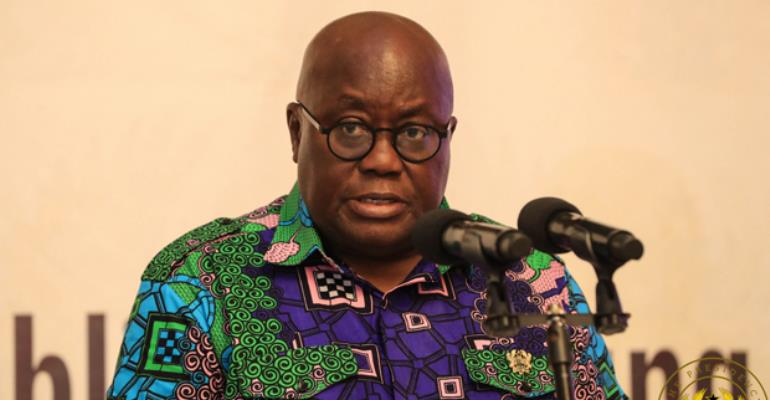 The government has responded to the opposition National Democratic Congress (NDC) on its claims that former Ghana Football Association (GFA) boss is a close confidante of President Nana Akufo-Addo.
Deputy Information Minister, Pius Enam Hadzide, described the statement from the NDC as seeking to bring the name of the President into disrepute.
"The President has had a professional working relationship with the then President of the GFA, just as he has several other persons occupying positions of public interest," Hadzide wrote in a statement Thursday.
The former Ghana FA boss came under heat after investigative journalist Anas Aremeyaw Anas released a documentary detailing bribery and corruption in the football circles of Ghana.
Although the documentary featured other officials like referees, the spotlight was onMr. Nyantakyi.
The former FIFA Executive Committee member was captured on tape unilaterally drafting terms for a sponsorship deal for the Ghana local league.
He was also captured receiving some monies the journalist indicated was bribe monies. Nyantakyi also claimed to have links to the presidency and the supposed investor could get access to top contracts once he gives some monies to the President and some top government officials.
Since the screening of the video, football has never been the same in Ghana. The Executive Committee of the FA has been dissolved and a normalisation committeeput in its stead.
The NDC also wants the President investigated since Nyantakyi mentioned him in his dealings.
"It would be recalled that Mr. Nyantakyi was caught on video revealing very worrying corrupt practices and in the process implicated the President of the Republic, H. E. Nana Addo Dankwa Akufo-Addo as the head of a bribe collection syndicate at the Presidency," the statement said in part.
"We urge President Akufo-Addo to open himself up for transparent and credible investigations by an independent body to clear his name in the said matter," it added.
However, the Information Ministry's statement recalled that Nyantakyi has apologised for "peddling falsehood" against the President.
"Mr. Nyantakyi himself has admitted peddling falsehood relative to the claims he made about the President, the Vice President and other government officials and has since publicly apologised".
Meanwhile, FIFA has banned Nyantakyi for life from all football-relatedactivities, although he says he will appeal the decision.
-Myjoyonline