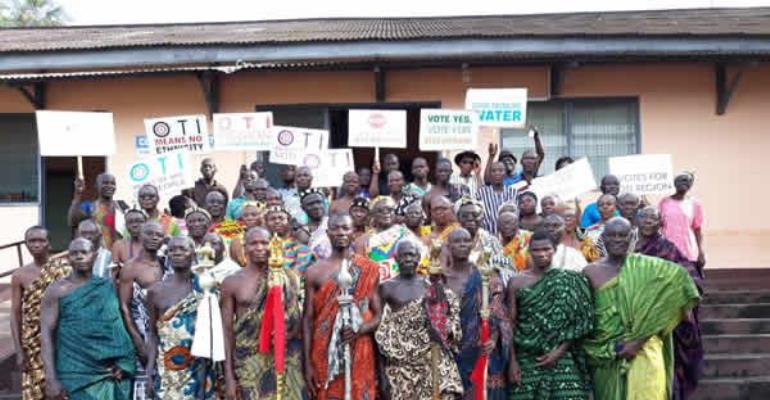 The Chiefs and Elders of Buem Traditional in the Volta Region have called on all indigenes to vote massively for the proposed Oti Region.
According to them, the creation of new region is laudable and they hope it will bring the needed development in the area.
Addressing the press, the acting President of the Buem Traditional Council, Nana Opraw Akuamoah VIII said the time has come for the people within the proposed new region to get their share of the national cake.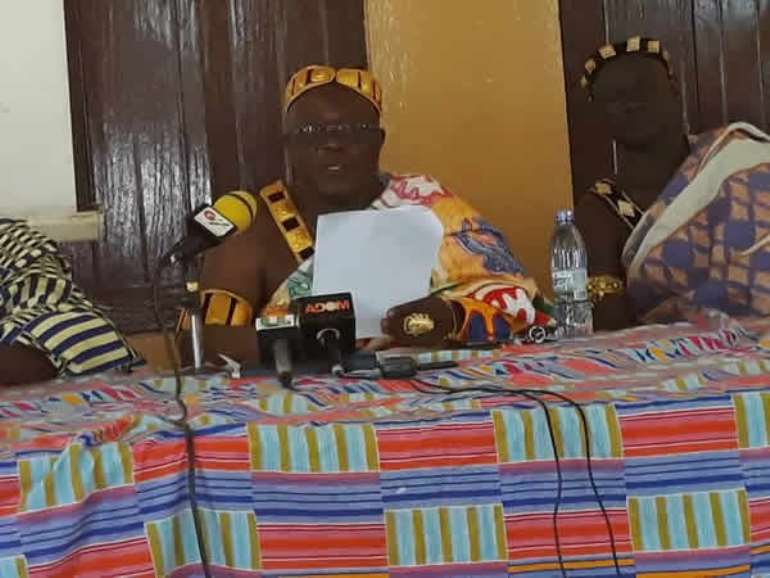 Nana Opraw Akuamoah VIII also described as unfortunate and regrettable, recent public utterances by the President of the National House of Chiefs, Togbe Afede XIV questioning the integrity of the Commission of Inquiry into the creation of new region led by Justice Stephen A. Brobbey.
In the related development, a statement by the pro-Oti Creation, Town Organising Committee (TOC) of Akpafu-Todzi said called all citizens of Akpafu to bury their hatchets, come together and fight a common enemy which is under development, deprivation, ignorance, disease and poverty.
They also cautioned citizens to be law abiding and stop intimidating their fellows and campaign with civility, decorum and respect for each other.
Paramount Chief of Akpafu Traditional Area, Nana Afrifa Akuamoah IV said people within the region should support the President Nana Addo Danquah Akufo-Addo to fulfil his 2016 campaign promises since the National Democratic Congress (NDC) also promised to create additional regions.
He also called on the people to vote massively for "YES" on 27th December 2018 during the referendum for the proposed Oti region.
The chief also pleaded with the security agencies to protect it citizen despite the intimidation by those opposing the proposed Oti Region.