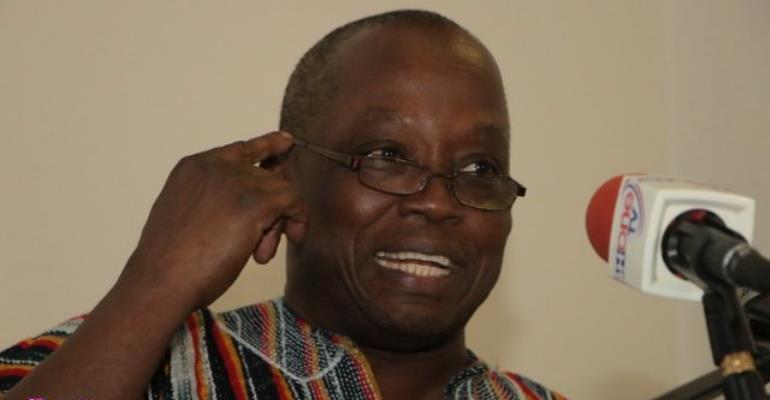 The Auditor General is taking on the difficult task of advocating a change in the Asset Declaration laws of Ghana.
Daniel Yao Domelevo believes the current practice where public officials declare their assets in sealed envelopes which are only opened on the orders during a corruption investigation is not helpful.
He believes the 'secret' asset declaration by public officials is promoting corruption since citizens cannot assess the documents and judge whether the official has actually declared all his assets as required by the Public Office Holders Act, 1998 (Act 550).
Speaking at the Ghana Integrity Initiative (GII's) stakeholder forum on business integrity in the capital Accra, Mr Domelevo said it is only when the people are in the know of what has been declared by the office holder that they can report an omission to the Commission on Human Rights and Administrative Justice.
Read: Auditor General calls for fiscal decentralisation
"Non-compliance or not doing the full disclosure should be reported to CHRAJ, how will the public know if they don't even know what has been disclosed? So these are some of the legal questions we must be solving now rather than later," he said.
The Auditor-General has in the past doubted the effectiveness of the asset declaration laws.
Speaking at the third Kwadwo Baah Wiredu lecture at the Kofi Annan ICT Centre in Accra last month, he complained that the current laws require officials to declare assets in sealed envelopes.
"How do I know if it is an empty envelope that has been submitted," he quizzed.
He added that the legislators should amend the laws to allow asset declaration to be made public and possibly online.
Read: Too many do too little in Ghana's public sector – Auditor-General
Also at an Institute of Economic Affairs (IEA) discussion in 2017 on the theme: "Fighting corruption in the public sector of Ghana, the role of Assets Declaration," Mr Domelevo wrote down the asset declaration laws; complaining that nobody knows the content of the envelope until a scandal erupts.
"What we are practising in Ghana is asset concealment and not Asset declaration, nobody sees what's in there until the court orders for it when that individual is involved in a corruption scandal…," he said.
The laws should be made in such a way that all public office holders are obligated to declare their assets, those who will not comply should not have any business accepting public office appointments," he added.
Chairman of the Audit Service Board Prof Edward Dua Agyemang has also advocated for the change in the asset declaration laws but laments lack of political will.
"The government and Parliament do not have the political will and the commitment to promote the assets declaration regime to give it teeth," he wrote in an IEA publication in 2017.
Story by Ghana| Myjoyonline.com| Oswald K Azumah| oswald.azumah@myjoyonline.com