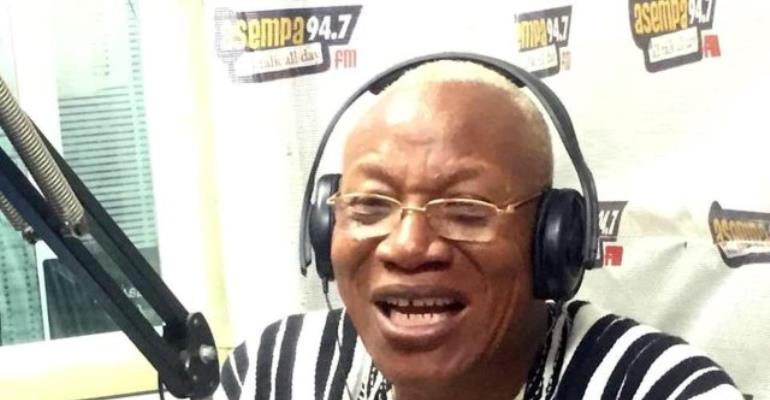 Joshua Alabi, Flagbearership aspirant of the opposition National Democratic Congress (NDC) is still wondering why former President John Mahama wants to challenge him for the slot.
He believes the former President is a tested force and selecting him will be detrimental to the NDC's quest to win the 2020 general elections.
The Russia-trained academic scholar disclosed said this on Asempa FM's Ekosii Sen programme Monday.
The former Greater Accra regional Minister is one of seven candidates vying the slot to lead the NDC.
Many political pundits have said the February 23 primaries will be a cool chop for former President Mahama who has been marketed by the party.
But Prof. Alabi said he was the first to declare his intention to contest thus as such he should be touted as the best bet.
He explained that the country's biggest opposition party is at the crossroads and needs someone like him to take it to the promised land.
Prof. Alabi noted that the NDC needs a candidate who will reinvigorate and revitalise the grassroots to work hard for victory in 2020.
"We need a leader who can run the party for eight years because development of the country takes time. If Mahama is elected, he has only one term which will affect the NDC," he added.
Prof Alabi stressed that NDC's chances of winning the 2020 elections will be bleak if John Mahama is elected as flagbearer.
Measured expectations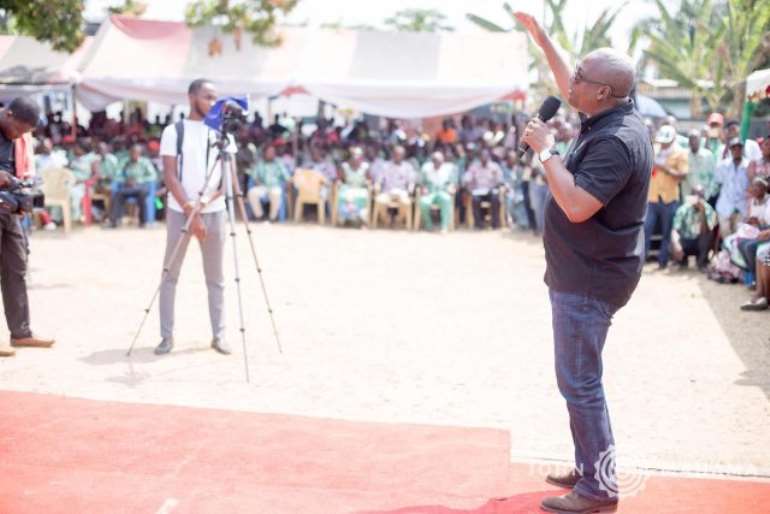 But Prof. Alabi says supporters of former President John Mahama should to be circumspect in their expectations ahead of the party's flagbearer elections.
Professor Joshua Alabi who is now a leading contender in the race said John Mahama's supporters will be laughing at the wrong side of their mouths when he is declared flagbearer of the NDC.
"During the USA elections, everybody said Hilary Clinton will win and in 2016, everyone said NDC will win but what happened? Cool chop for Mahama? I laugh enter my bedroom," he bragged.
"I will give him a run for his money," Prof Alabi challenged John Mahama to prove his popularity on the battlefield.
—Adomonline.com