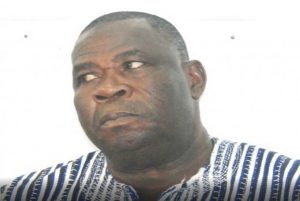 Alfred Mahama, the senior brother of President John Mahama, has expressed shock at the allegation by the opposition New Patriotic Party (NPP) that the party's Northern Regional chairman, Daniel Bugri Naabu, was offered a bribe by the president and his younger brother, Ibrahim Mahama, to betray the NPP's presidential candidate, Nana Akufo-Addo.
The NPP had alleged in a press conference on Tuesday that Mahama gave Bugri Naabu GHC500,000 cash and a Mistubishi V6 vehicle with the promise to give him an additional GHc3.3 million and a Toyota Land Cruiser vehicle if he could say that Akufo-Addo was a divisive figure who hated northerners.
In an interview on Asempa FM's Ekosii Sen on Wednesday, Alfred Mahama reiterated the National Democratic Congress (NDC)'s denial of the allegation, describing it as unfortunate and sad.
He said Ibrahim Mahama had been very benevolent to Bugri Naabu in the past and that he was surprised the NPP chairman stabbed him in the back.
"…When I heard NPP's allegations, I was sad because it's false", he said, adding: "We won't bribe Bugri Naabu to join NDC because he will not add anything to the party".
It said it was regrettable that Ibrahim Mahama was constantly being treated unfairly by members of the NPP, who he said had benefitted from his benevolence.
"Ibrahim is a benevolent man. Many NPP members have benefited from his kindness. I leave them to posterity", he said.