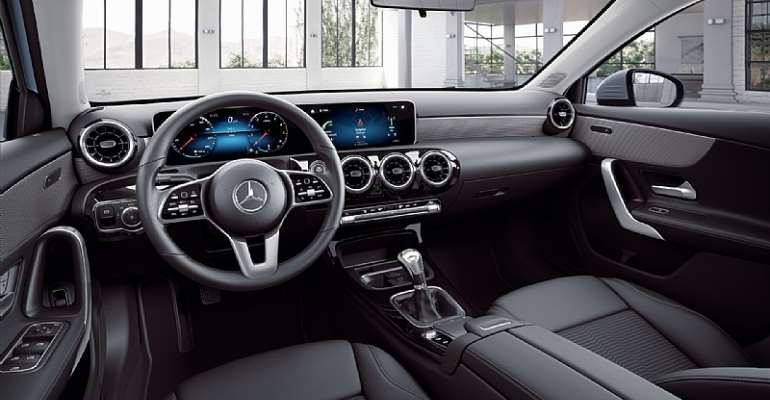 Germany's car manufacturers are increasingly focusing on China – not only as their most important sales market, but also as an innovation pioneer. What the Chinese have BMW, Daimler and Volkswagen ahead of them.
German automakers are increasingly relying on China for research and development. "We are constantly expanding our activities," says Ola Källenius, Daimler's future CEO, at the Shanghai Motor Show. VW CEO Herbert Diess, who described China as the benchmark for all others, takes a similar view.
Half of VW's 20,000 development experts are already involved in research into technologies, products and car designs for China. Functions for automated driving, networking or sensor technology could increasingly be developed directly from China, says VW.
China's pioneering role in electric cars
Analysts also see the People's Republic as a future center of industry. "The car of tomorrow will come from China," says car expert Ferdinand Dudenhöffer.
Not only is the market so large that no manufacturer can ignore it. The country is also increasingly developing into a technology leader. The Chinese have gained a head start with electric cars. According to Dudenhöffer, more than two million electric cars could already be sold in China this year thanks to government subsidies, restrictions on gasoline engines on the roads and production quotas. By 2020, this figure is expected to rise to three million.
Mini and Smart to be built in China
It is symptomatic of China's growing importance for cars that both BMW and Daimler are building the next generations of their Mini and Smart small car series with partners in China and will also export from there.
China's major car producers such as Geely, BAIC and BYD have been offering electric cars for years. The biggest innovation drivers, however, are young companies such as Nio or Byton, which exclusively produce electric cars.
The Chinese car brand "Weltmeister" is also one of them. With this name the company tries to profit from the still excellent image of German manufacturers in China. China also dominates the market for batteries. Last year, 35 percent of the cells produced worldwide for electric cars came from the two major Chinese manufacturers.
Dudenhöffer also sees the Chinese ahead in the second major future topic, the networking of the car. The network supplier Huawei, for example, is the technology leader for the faster mobile Internet 5G. The search engine company Baidu is working on a self-propelled robotic car, which is very likely to celebrate its market breakthrough first in China.
Car sales in China decline for the first time
In Shanghai, German manufacturers expressed confidence that the current weak growth in their most important market will soon be overcome. One is "cautiously optimistic," says Daimler's head of development Ola Källenius. Following growth in the first quarter, the Group expects growth for the year as a whole.
BMW CFO Nicolas Peter makes a similar statement. The company will sell more cars in China, its most important single market, despite the current market weakness. "We will grow by between five and ten percent in this stagnating market and thus gain segment share," says Peter.
"We have slight signals that conditions on the Chinese market could ease in the coming weeks, perhaps as early as May," VW china boss Stephan Wöllenstein had previously said. As a manufacturer of small and medium-sized vehicles, VW is most affected by the current purchasing restraint in China.
Customers hesitate when buying a car
Last year, the Chinese car market recorded a decline for the first time in more than twenty years. In particular, the customs dispute between the US and China unsettled consumers and made them hesitate to buy. In addition, customers recently waited for the announced VAT reduction on April 1 and the Chinese economy, which was no longer growing so rapidly, dampened their propensity to buy.
"Whenever consumer taxes go down, it's basically positive," says Källenius, commenting on the new Chinese economic stimulus package. However, the exact effects are difficult to predict.
Francis Tawiah (Duisburg – Germany)