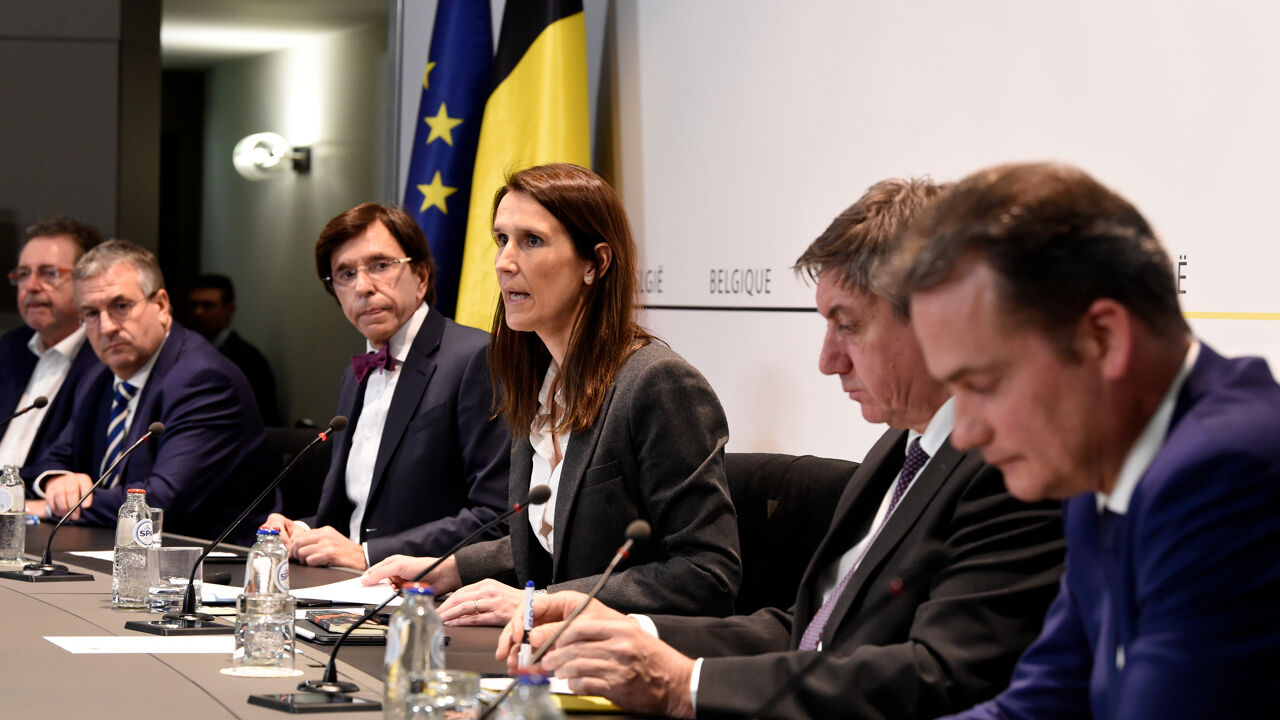 New stricter measures to help curb the spread of COVID-19
The National Security Council has drawn up a raft of new measures in order to try and help curb the spread of the novel coronavirus. The measures come on top of those that came into force at midnight on Friday. Both the new measures that will come into force from noon on Wednesday and the measures decided on at the end of last week will be applicable until Sunday 5 April.
The measures were announced by the Federal Prime Minister Sophie Wilmès (Francophone liberal). The National Security Council's decision to take further measure was based on scientific advice and with the agreement of the Federal Government and the governments of Belgium regions and language communities.
Prime Minister Wilmès took the opportunity to thank those Belgian that had behaved responsibly and had respected measures taken thus far.
"Stay at home" is the watchword. Nevertheless, going outside to take exercise (walking, cycling…) is allowed and even encouraged. However, you will only be allowed to do this in the company of more than 1 friend or family member.
All gatherings of more than two people that are not members of the same (nuclear) family are banned.
Teleworking and social distancing
Employers will be obliged to tell their employees to work from home wherever possible. If this is not possible they must ensure that those working for them are able to conform to the guidelines on social distancing. Any company or organisation that fails to do this will be subject to a hefty fine. Repeat offenders will be closed down
What will still be open?
You will still be allowed to go about your essential business.
Food stores (butchers, bakers, greengrocers, fishmongers…), supermarkets and pharmacies will be allowed to remain open.
This is also the case for newsagents (except on Saturdays).
Bank and post offices will remain open.
You will also be able to leave you home in order to go and visit your doctor or dentist.
Petrol stations will also remain open.
Night shops will have to close at 10pm.
Café and bars will be obliged to take inside their pavement terrace furniture.
Supermarkets and other food shops will have to limit the number of customers to 1 per 10m² of floor space at any one time. They must ensure that their staff can maintain social distancing between themselves, their colleagues and their customers.
All markets will be cancelled up to and including 5 April.
Non-essential foreign travel banned
Prime Minster Wilmès also announced that all non-essential foreign travel will be banned until 5 April. For those still using public transport, the public transport companies NMBS, De Lijn, MIVB and TEC must ensure that their passengers (and staff) can maintain social distancing while using their services.
Ms Wilmès concluded by saying that technology can help us keep in touch and that physical social distancing should mean that we all drift apart.
"Look after yourself and those close to you", the Prime Minister said.