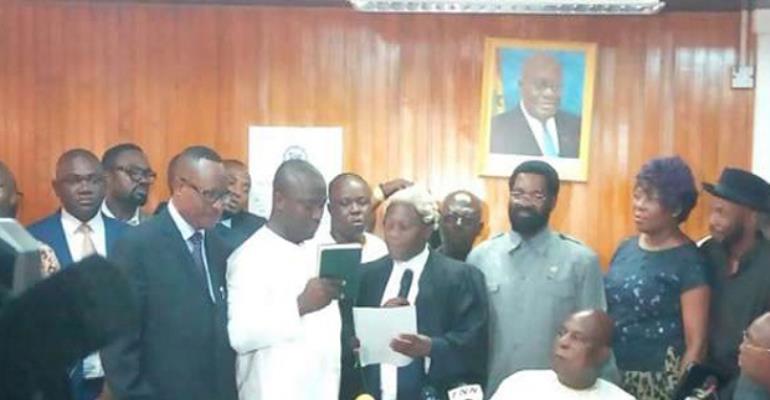 Members of the Accra Metropolitan Assembly (AMA) have given their full blessing to President Akufo-Addo's nominee for the CEO position of the AMA.
Mohammed Adjei Sowah had 100% endorsement from all 109 members on Thursday to take over from Alfred Oko Vanderpuije, who is now an MP.
Adjei Sowah was the Greater Accra Regional Secretary of the New Patriotic Party (NPP) prior to the 2016 elections. He was nominated on March 10.
He has since been sworn into office for a four-year term.
-Starrfmonline