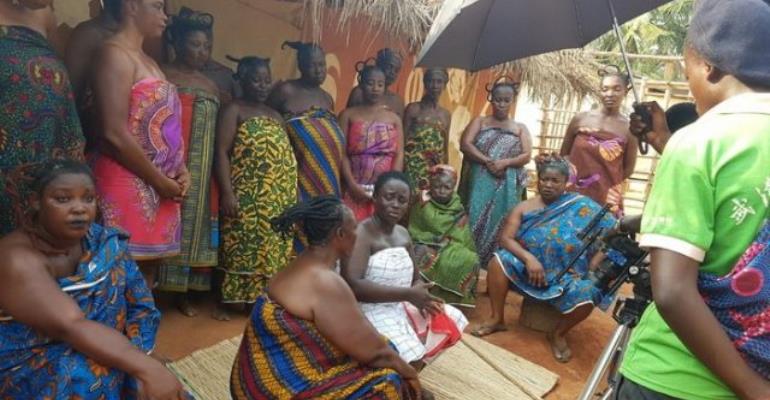 Ghana's most-viewed television channel, Adom TV , will, from Monday, May 7, 2018, start a new local language (Twi) telenovela dubbed SANKOFA .
SANKOFA is a story woven around the matrilineal inheritance system of most Akan groups.
In the ensuing months, viewers will be treated to the story of a King who is married to a woman who has failed to bear any fruits of the womb for as long as the marriage lasted.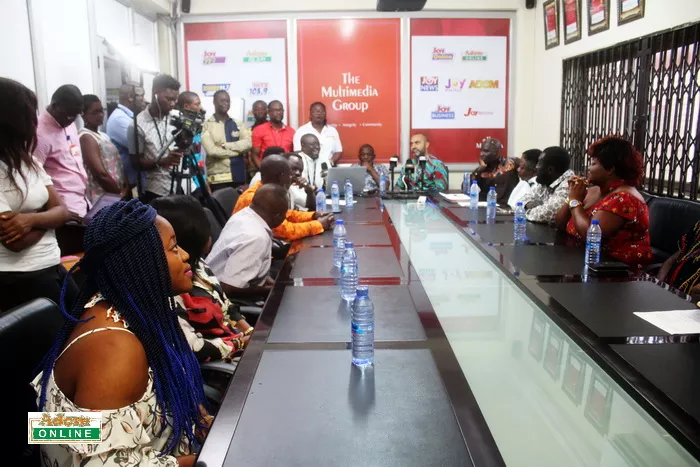 Frustrated and fearing that he may not have an heir to his throne, the King makes an expected decision – marry another wife who immediately becomes pregnant for him.
The plot gets thicker, has an heir been born? Will this heir survive the intrigue of the palace? Will this child bring happiness into the life of the King?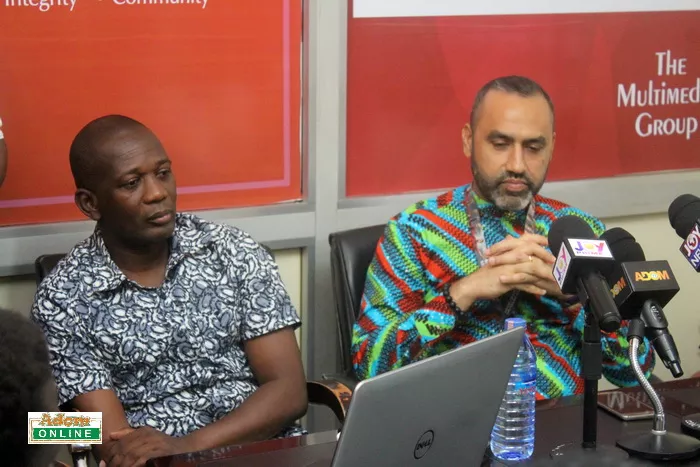 Chief Operating Officer of the Multimedia Group, Ken Ansah (left) and Managing Director of TV of MGL, Santokh Singh Ram Singh at the Press Confab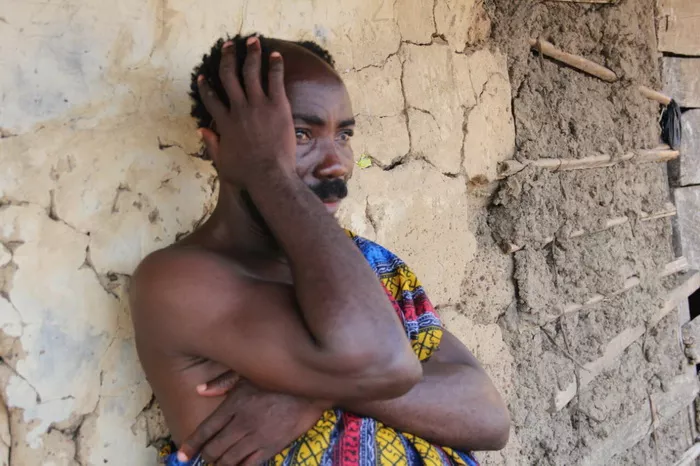 Member of the Sankofa cast, Big Akwes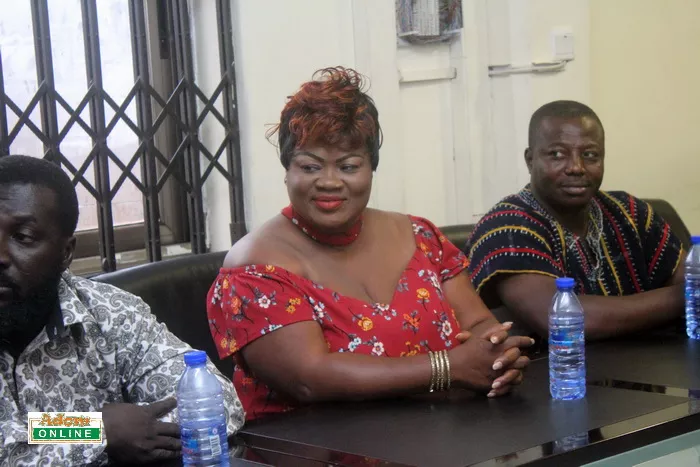 Oheneyere Mercy, Producer and member of Sankofa Cast (middle) and her husband, Nana.
The SANKOFA series will provide answers to the question, "is the child really the King's?" But most important in the series is how the truth is finally revealed.
Now, that is the reason you will have to be guest to the only channel that delivers the goodies on your screen – Adom TV from Monday to Thursday from 1:30pm to 4pm each day.
The SANKOFA 'Kumnovela' series will be followed by chatroom discussions that will be presented by Adom TV's , Maame Akua Austin. Maame Akua is also the presenter of Asempa FM's flagship show, Abrabo.
Sankofa was launched at a press conference on Monday at the premises of The Multimedia Group, Kokomlemle.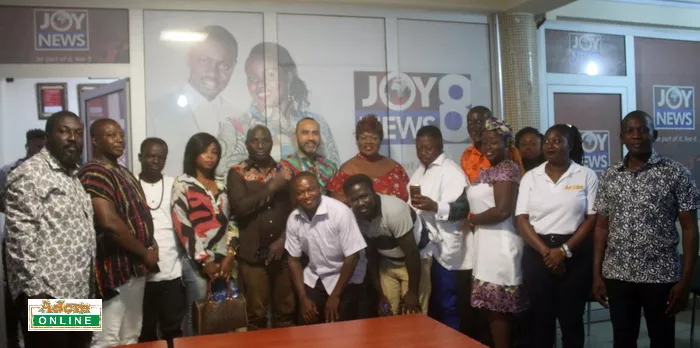 The launch was witnessed by some management members of The Multimedia Group, producers, directors and cast of Sankofa with the Director of Creative Arts, Ghana, Socrates Sarfo also being present.
Co-producer of Sankofa, Oheneyere Mercy Asiedu, was grateful to Adom TV for the opportunity given to a locally-produced series to be aired on a Ghanaian TV for the first time.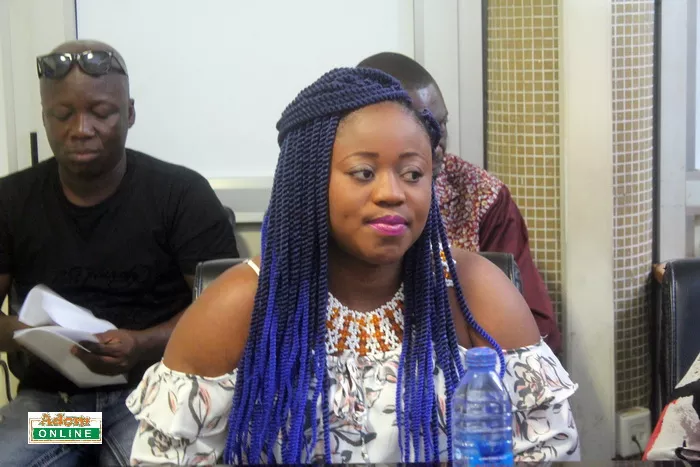 She asked for more support for the industry in order to avert the dying Ghanaian culture.
According to the Channel Manager of Adom TV , Abena Yiadom, SONKOFA is a natural progression of Adom TV's programming philosophy of providing local content to an audience who cherish content delivered in a language they can relate to.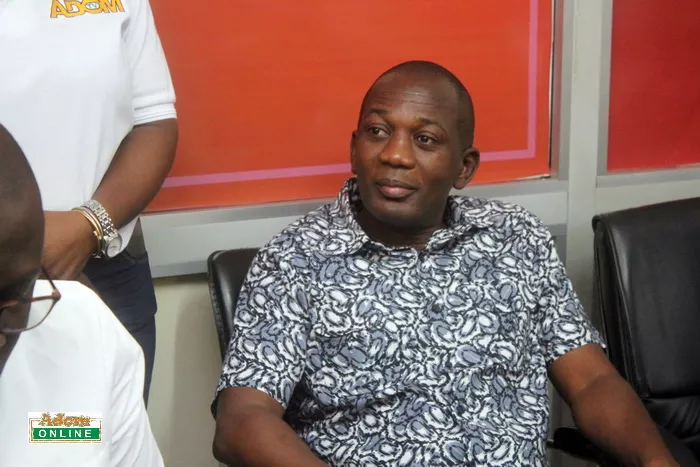 It also fits into the strategic vision of The Multimedia Group to help grow the creatives industry in Ghana.
Sankofa is a collaboration between Adom TV and Mesduah Productions.