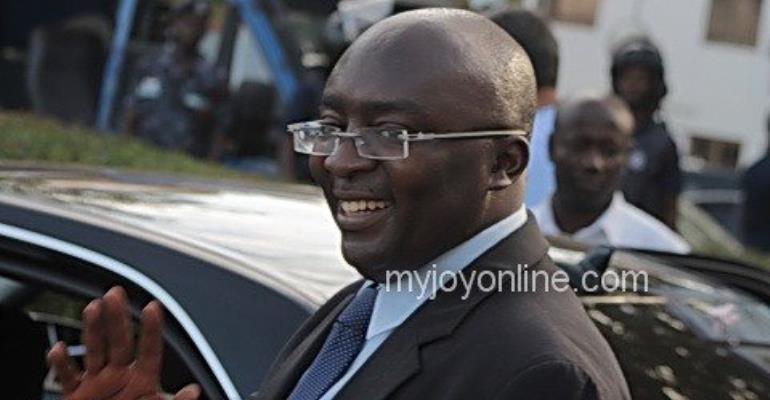 An officer with the passport office is facing disciplinary action for taking money from some applicants under the pretext of helping them secure Ghanaian passport.
The officer said to have been operating with some 'Goro boys' was withdrawn when his activity became known to authorities.
Deputy Director of passport Samuel Ofosu Boateng disclosed this during an unannounced visit by the Vice President Dr Mahamudu Bawumia.
According to Mr Ofosu Boateng the officer whose identity is being withheld will be punished once investigations are done.
The Deputy Director took the Vice President through the processes applicants go through before they acquire a passport.
For an institution largely described as corrupt, Mr Boateng said they are implementing a zero tolerance for corruption, warning that officials found culpable for collecting monies from unsuspecting applicants will be dealt with.
In the long term however, Mr Ofosu Boateng said the online application strategy is the best possible vehicle to stop the corruption at the passport office.
He appealed to the Vice president to make funding available to the office so the online application system can be expanded to the other regions of Ghana.
The visit by the Vice President afforded him the opportunity to interact with scores of people waiting to go through the passport application system to be issued with a passport.
As it turned out, with the exception of the Greater Accra region, the other nine regions are without the system for online processing of passport.
He announced government plans to resource the regional offices of the passport to enable them process passport applications online.
The Vice president was disappointed at the trouble people go through before acquiring passports, saying people should not suffer this much just for a passport.
Story by Ghana|Myjoyonline.com