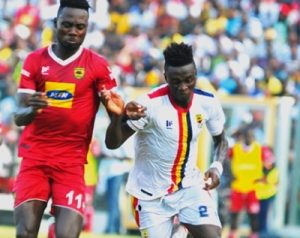 Former Division One League Board Chairman, Kwame Ntow Fianko has strongly kicked against the Ghana Football Association's proposal to expand the Premier League to 18-club league.
This follows reports making rounds that the football governing body had deliberated on increasing the number of participants.
The GFA have been hit with legal issues and with the most pressing case involving Tema Youth and Dreams FC, a case which has gone on for a year now.
This had led to the suggestion that the league is expanded to have both parties included but Ntow Fianko believes it is a bogus venture.
"What is the moral, legal and financial basis for that proposal.?"
"For me, it is a useless proposal. We have played 18 man and 20 club league before. We have said that such expansion as served by the military government was bogus, cumbersome and non-competitive," he told Joy Sports.
"Now the FA cannot run 16 club league, we don't have money. Clubs are trying to boycott because they can't travel near or far."
"We don't have money to pay referees and you want to play 18 or 20 club league."