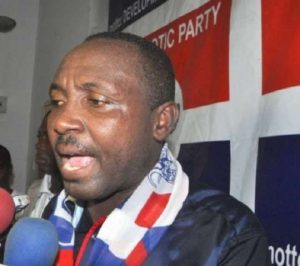 The New Patriotic Party (NPP) is willing to submit its members for questioning following the clashes between its supporters and that of the National Democratic Congress (NDC) at the Nima residence of the NPP flagbearer, Nana Akufo-Addo.
Speaking on Eyewitness News, the Acting General Secretary of the opposition NPP, John Boadu, said, "we will readily submit to the authority of the state which we have done over the years."
At a press conference on Sunday after the clashes, Mr. Boadu had accused the Nima Divisional Police command of failing to intervene when NDC members besieged the residence of the NPP flagbearer.
He said the police did not come in to prevent the NDC supporters from attempting to forcefully invade the premises of the NPP leader.
According to Mr. Boadu, the perceived bias on the part of the police made the NPP supporters hostile towards them, for which the members were not ready to cooperate with investigations.
He admitted that, the reaction of the NPP supporters left a lot to be desired, but noted that "we shouldn't get to the point that we will have that kind of feeling that gives the impression to the ordinary person that the police is not fair in what it is doing."
Mr. Boadu assured that, the NPP would be law abiding and cooperate with invetigations; but warned that his party would resist discrimination from the police.
"We will also not sit by for us to be discriminated against; so if they want to act; they must be seen to be acting in all issues of incitement in this country."
"I don't think that the New Patriotic Party members are people who are not ready to submit to the law at all; but if it seems openly that we are being discriminated against, it will get to a point that nobody can contain it anymore," he said.