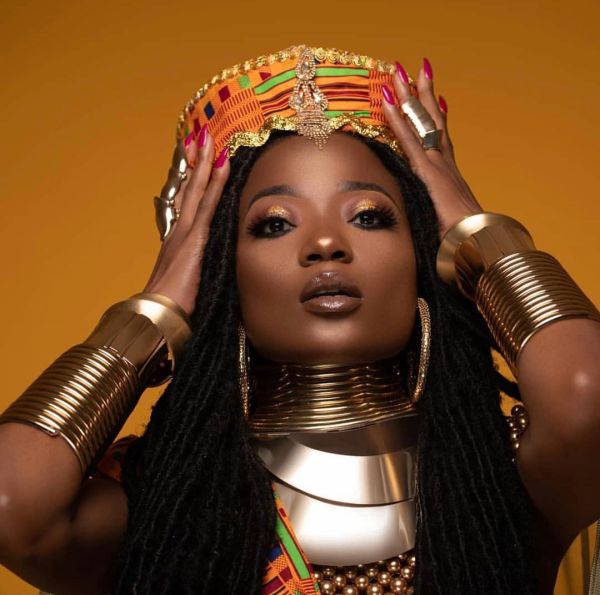 Popular entertainment critic and pundit, Arnold Asamoah Baidoo has expressed disappointment at Ghanaian singer, Efya's seemingly 'no showing' on the global stage, attributing it to the latter's lacking zeal to expand her opportunities in the music industry.

He explained that the four-time VGMA Best Vocal Performer winner's career is not at its peak because she is not putting much effort into her craft despite having a great voice and being a good stage performer.

In a write-up titled, "Efya & drug-use tag: Take action", and published in the recent edition of Graphic Showbiz, Arnold expressed frustrations at Efya's inability to hit the global stage at a time when the likes of Nigeria's Tiwa Savage and TEMS are breaking barriers.

He wrote: "Efya has been in this industry for close to 13 years, commanding such incredible talent but she is yet to sign any lucrative record deal or endorsement deal. One of Efya's major problems has nothing to do with drug use or its abuse. It is an issue many have not paid attention to; her lack of activity, zeal and urgency. Many have over the years argued that, with such talent and swagger, Efya should have been bigger than the likes of Tiwa Savage and TEMS and they are right! Unfortunately, she seems overly comfortable, lazy, not hungry enough and lacks drive".

Arnold further noted that even though the Best in Me singer started commercial music in 2008 after placing second in Stars of the Future music reality show and has been in the spotlight ever since, Efya appears unenthused at becoming one of the most renowned female artistes in the last decade and beyond.

She equally seems uninterested in international exploits when she has huge potential.

"Quite incredulously, in such a competitive industry, Efya has only one, just one album to her credit plus one mixtape. How do you compete with such? Unless you are a Lauryn Hill in a well-structured industry where she can drop one classic solo album and go to sleep, knowing very well you can survive on shows, royalties and licensing deals. Unfortunately, Efya is no damn Lauryn Hill and is stuck in a higgledy-piggledy industry. Step up!
Source: graphic.com.gh